OBI-WAN KENOBI 1×06 "Part VI" Review
The final episode of Obi-Wan Kenobi is available to stream now excluvely on Disney+
Here we are. Doesn't it feel wrong knowing that Disney's Obi-Wan Kenobi is already over? We waited for years to see Ewan McGregor back as the old Jedi Knight, and just like that… It's done. Although, all good things must come to an end. If you look back across my reviews, it's pretty clear that I thoroughly enjoyed myself. Even during the slightly slower episodes, or the episodes that weren't generally received as well, I had an absolute ball. As a Star Wars fan, I feel completely and utterly fulfilled. However, I have a lot of thoughts and feelings about Part VI, and I'm not entirely sure how to get them all down properly without turning this into a dissertation- Don't tempt me. Regardless, thank you for joining us on this special journey.
So where does Part VI pick up? Well, similar to the other episodes, this Part follows on from where we left off last week. Obi-Wan and the Path managed to escape Vader, while Reva was left to die in the gutter. But, as we all discovered… Revenge does in fact do wonders for the will to live. After being stabbed by Darth Vader, Reva discovers that the Sith Lord has a child on Tatooine. Despite a narrow escape, things are only getting worse for Kenobi. With Darth Vader in pursuit, Obi-Wan makes the decision to face his old Padawan in a bid to save the Path and put an end to the monstrocity that his old friend has become. Meanwhile, Reva's quest for revenge and, in her eyes, justice takes her back to Tatooine where a young Luke Skywalker lives, completely oblivious to the danger his very existence brings. Only Obi-Wan has the necessary skills to stop both Vader and Reva, but fighting a war on two fronts will force the reclusive Jedi Knight to confront his past where he'll have to decided whether to let it consume him, or free him.
Review
Obi-Wan Kenobi has been teasing the rematch of the century. Looking back at the first fight between Kenobi and Vader, you can't really call it a "rematch." No, it was an absolute thrashing. However, as we've watched, Obi-Wan has gradually gained his former powers and confidence. Not that he ever lost them, he just chose to bury them away. Based on the trajectory of the series, there was a lot riding on this supposed rematch… And what a rematch it was. The fight itself was at the centre of this episode. Not only was it the highlight of the episode, it was the highlight of the entire series. I'd even be tempted to say that it is one of the best moments in Star Wars.
The choreography was utterly sublime. It had this beautiful fluid rhythm to it that transported me back to Mustafar. Yet, this fight had so much weight attached to it. Obi-Wan's movements were both graceful and rough. You could tell that the years had weakened him, but it didn't stop his skill from flourishing. Vader, on the other hand, channeling the power of the Dark Side, was a literal wrecking ball. The way their conflict unravelled was just stunning. It looked fantastic. Obi-Wan and Anakin's fight in Revenge of the Sith is still one of the best action sequences in Star Wars, but this rematch is so very close.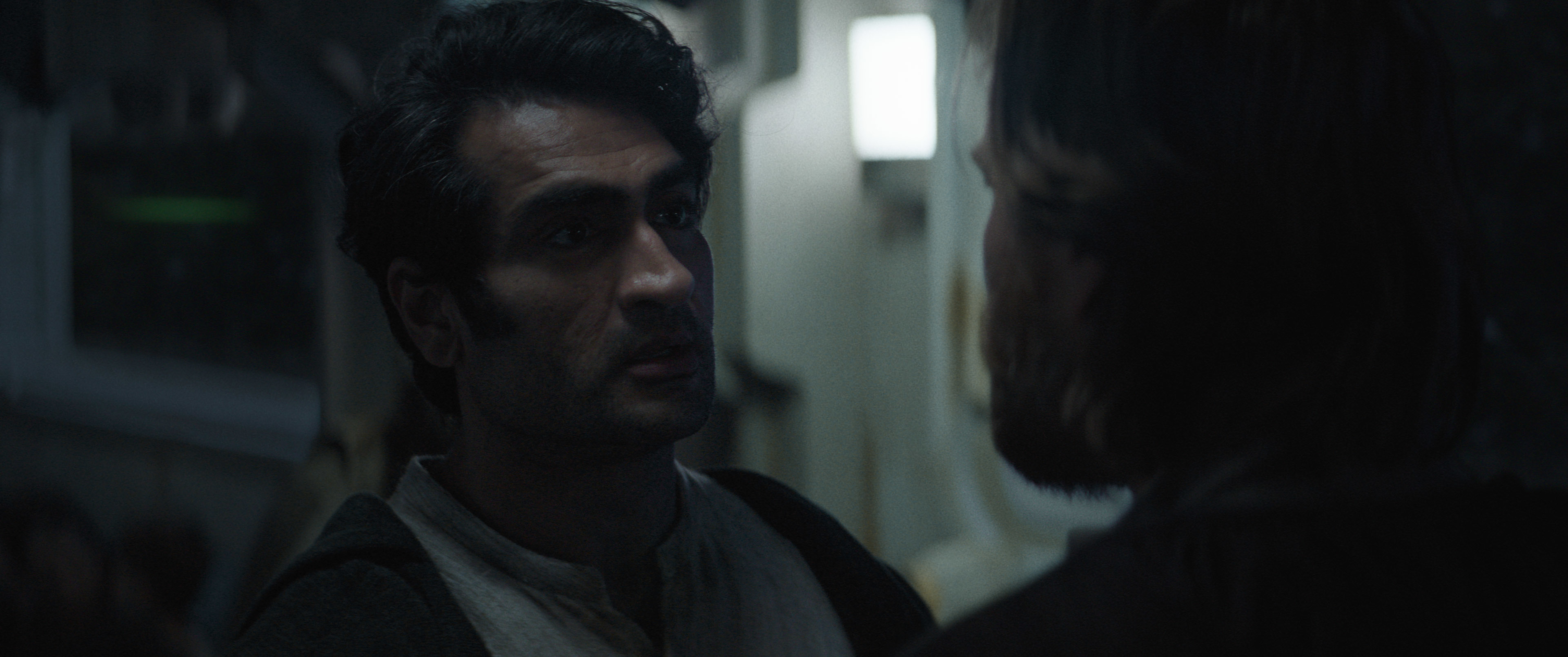 What separates this fight from some of the other epic fights in Star Wars, is that this fight was fueled by emotions, terrible and raw emotions. This wasn't just a battle between good and bad, between the Jedi and Sith. This fight was about Obi-Wan and Anakin, and that changed everything. Not only was the fight itself out of this world, but the performances themselves were just outstanding. There was this inner raged that Obi-Wan used that was absent in Revenge of the Sith, and for Vader… Well, we've never seen him move in such an aggressive manner before. He was utterly terrifying. Yet, I found myself completely captivated, not by just the action, but by the words shared between old friends. Vader was very poetic with his words, he spoke with authority and power, but every word was a dagger in the heart. it was almost as though we watched Vader truly accept and become Darth Vader. His fall to the Dark Side was no longer his old Master's fault, it was a choice.
This tragic transition and shift of blame was beautifully captured by the episode's cinematography. While there were definitely limitations in regards to budget, especially compared to the tent-pole movies, this entire episode looked stunningc. There are some shots that evoke the spirit of the Original trilogy and they are wonderful. However, there are some shots that will force fans out of their seats. Whether it's a glimpse of a pursuing Star Destroyer, or the clash of lightsaber blades in the dead of night, this episode is such a visual treat from start to finish.
Looking back, there are definitely things that they could have done differently. However, considering what Obi-Wan Kenobi has focused on, Part VI felt like a perfect conclusion. It respected what follows, and handled the established characters in a way that allowed them to grow without betraying what they are… And what they then become. For new characters, they served a temporary purpose, however, they nailed their purpose. Some were designed to inspire Obi-Wan and Leia, while others were eye openers and obstacles. It didn't take anything away from their character or role. Take Tala for example, her presence can still be felt in Part VI. Regardless of how big their role was, they all helped build Obi-Wan up specifically for this moment, and the pay off was phenomenal.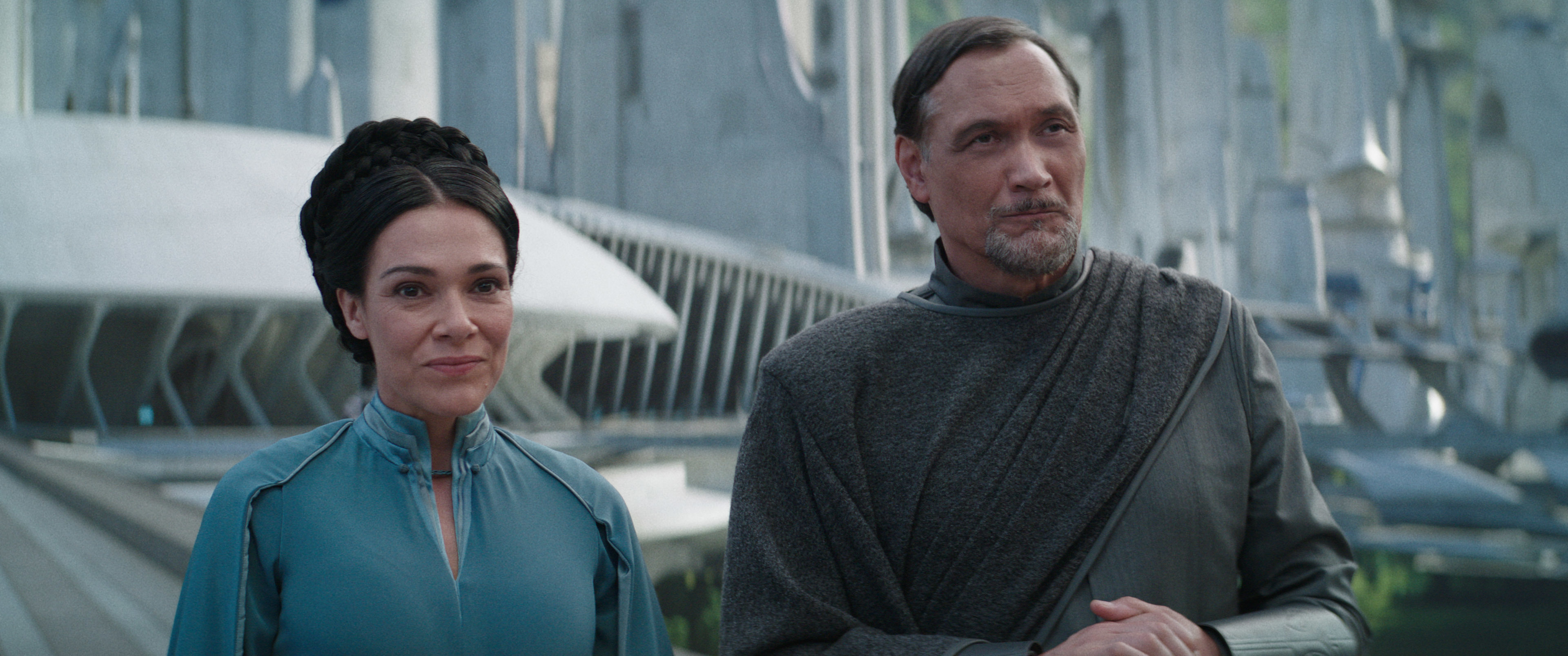 Of course, there's another story happening at the same time in Part VI. Reva's desire for revenge takes her to Tatooine where she discovers a secret not even Darth Vader is aware of. Unfortunately her arc highlights the issues with prequel content… The stakes weren't quite there. We know the outcome, more or less. Having said that though, I really loved where her arc ended in this season finale. It was a different kind of ending for a villain that did awful things. It wasn't quite a redemption arc, but it was an arc that proved that the lines between good and evil are blurred. We've seen bad characters turn good, and good characters turn bad, but Reva's arc just felt different and it's partly due to Moses Ingram's performance. She was vicious, cruel, but also brave and vulnerable.
To me, it felt like closure for Reva in regards to her quest for justice. More than that though, Reva's closure was also Obi-Wan's closure. Being haunted by past demons was at the forefront of the tension between the Third Sister and Obi-Wan. Their circumstances were incredibly similar, yet they were binary opposites. They both serve as examples of what happens when you allow trauma to dictate you, and seeing them overcome that hurdle was incredibly moving. I'm certain that many would have wanted a different ending for Reva, but when there are other ways to fight, there are also other ways to lose.
Verdict
Part VI was a perfect conclusion. It absolutely delivered in terms of Obi-Wan and Anakin's rematch. In fact, it went above and beyond. We were given a spine-tingling finale that was packed with action and heart. The fight was bigger than I ever could have anticipated, but it was the bond between Obi-Wan and Vader that really impacted me the most. Whenever the episode cut to those two, time just stopped and everything else vanished. The way the writers and director handled this event was absolutely terrific, and it feels like a blessing to live in a time where we can get these stories. This episode was a fantastic tribute to the Star Wars lore and I think it'll be a long time before anything tops that feeling. Watching this finale for the first time is an experience that I'll never forget.
⭐⭐⭐⭐⭐
Have you watched Part VI yet? Let us know your thoughts in the comments. Well, that's Obi-Wan Kenobi done and dusted. Could we see more of Ewan McGregor in the future? We certainly hope so. You can watch Obi-Wan Kenobi in its entirety right now over on Disney+, so what are you waiting for?
What's next for the Star Wars universe? Well, we have Andor in August, and then The Bad Batch Season Two in September. As always, keep your eyes peeled for more, and may The Force be with you.