OBI-WAN KENOBI 1×05 "Part V" Review
Part V of Obi-Wan Kenobi is available to stream now excluvely on Disney+
Well, here we are. The penultimate episode of Obi-Wan Kenobi is now live on Disney+. We're just one episode away from waving goodbye to Obi-Wan, and based on this episode alone… The finale is sure to be spectactular. Last week's episode dipped for some people. It is actually the lowest rated episode so far, however we thoroughly enjoyed it. For us, it could only get better and better. But we had no idea that Part V would hit as hard as it did.
Part V follows on from the shocking revelation at the end of Part IV. Kenobi and the Path escape to their hideout completely unaware that Leia's droid, the adorable little Lola, had been reconfigured as a tracker. Darth Vader and Reva launch a ruthless assault on the base in hopes of smoking out Obi-Wan Kenobi. With their options limited and time running out, the Path attempts to buy some time while the innoncent lives escape the doomed facility. However, it soon becomes clear that there is only one way to stop this conflict, but Obi-Wan may have more allies than he realised.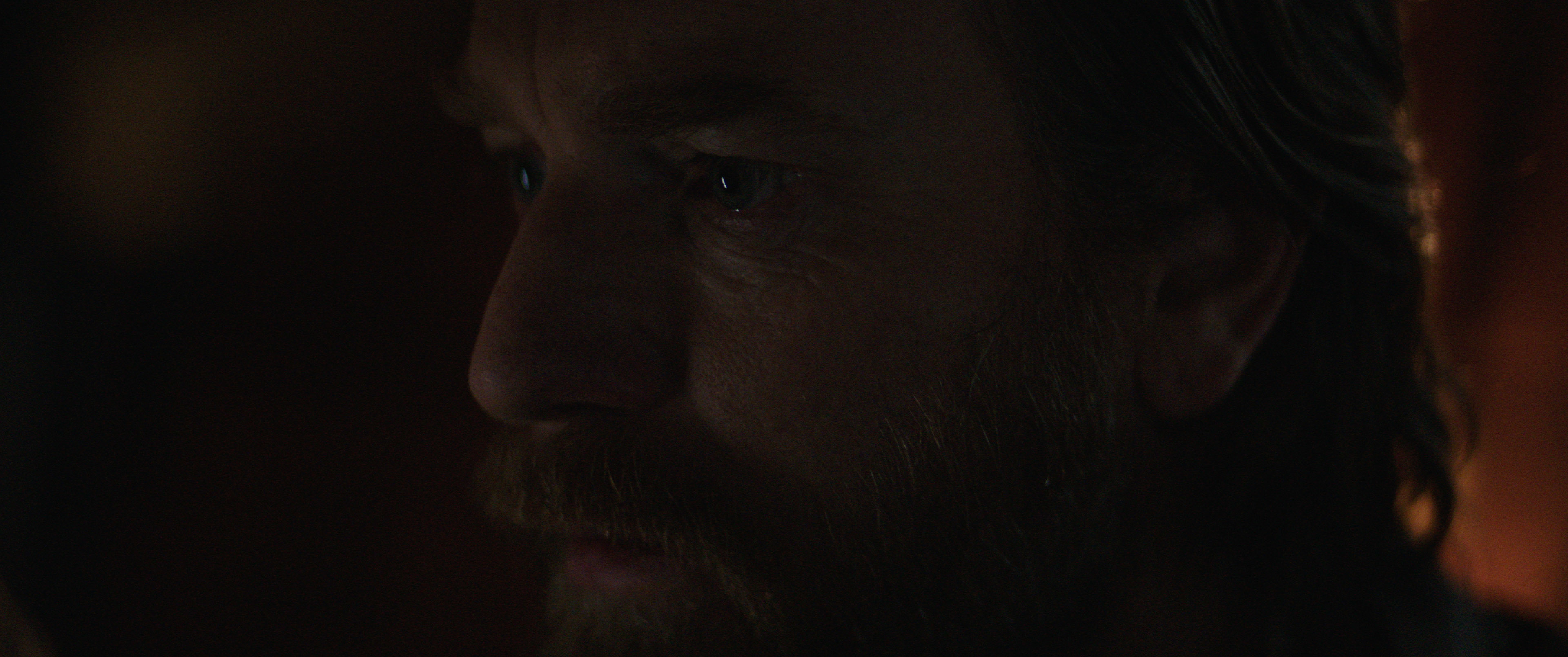 Review
This episode is truly the epitome of Star Wars. Part V perfectly encapsulates the best elements of Star Wars. It has heart, fun, action, lightsabers, and Darth Vader being at his strongest. It is truly something else. This episode even goes one step further by being the perfect bridge between Star Wars eras. The high-octane and vibrant energy of the Prequels merges brilliantly with the more serious and darker toned presence of the Original trilogy. Without going into the details, the episode opens with something that fans have been longing for- flashbacks. These various flashbacks from different periods of time hold this episode together. While minimal, they actually have a profound effect. Not only are they incredibly fun, but they also expand on elements both new and old. They're used to provide context, and offer fans an expansive dive into someone that fans have been curious about since Part I. More importantly though, these particular flashbacks give us this beautiful yet harsh parallel between Anakin Skywalker and Darth Vader. It's playful, yet rather harrowing.
The transition from Anakin to Vader in Revenge of the Sith has always been scrutinised based on its delivery. However, this episode provides an incredibly potent glimpse into Anakin's power-seeking ways and it really helps further develop Hayden Christensen's portrayal of Anakin. The fandom have been begging for more Anakin, and this episode gives us a heartbreaking look at the relationship between Master and Padawan, as well as the looming shadow that is slowly consuming Anakin. As a Star Wars Prequel fan, witnessing that was insanely special.
Speaking of Darth Vader, my goodness. If you thought Vader in Rogue One was powerful, then this episode raises the bar by a significant amount. Let's face it, we all know what Vader is capable of… But to actually see it come to life was magnificent. Vader was menacing, angry, and disturbingly powerful, just as he should be. His power pretty much overshadows Reva's, but that isn't a problem because Reva has a much bigger role in this episode. At the beginning of the series, Moses Ingram was bombarded with hate due to her performance as Reva. While such criticisms and nasty attacks have no place in the Star Wars fandom, this episode really does shine a light on how great Ingram is and how different Reva is as a villain. Certain aspects were predictable, but purely based on her performance and this internal hatred that burned on screen, any predictability is forgiven. Moses was absolutely brilliant in this episode, and it was fascinating to see a villain such as Reva open up and be vulnerable. Reva still has more to contribute to Obi-Wan's story, what that could be feels like a mystery right now.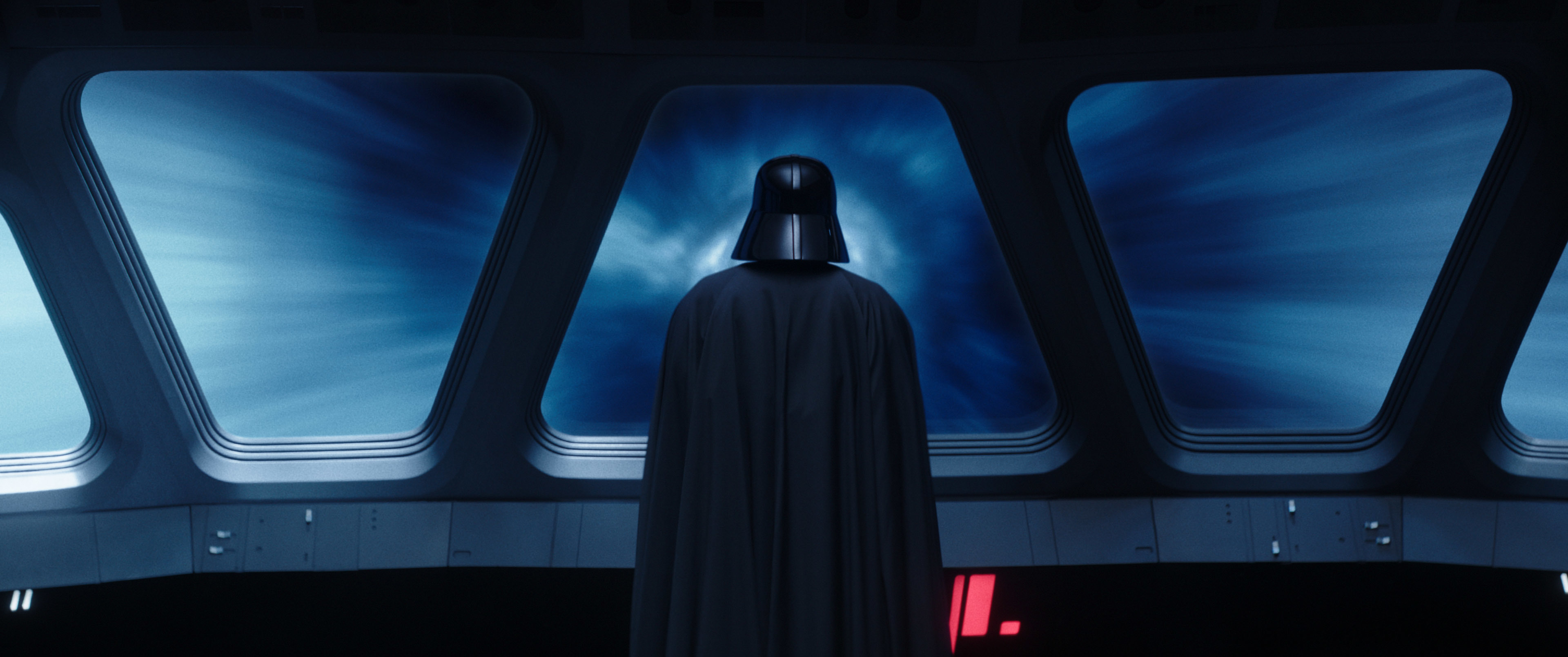 The only potential negative thing that can be said about this episode, and even then it's not strictly a negative, is that more flashbacks would have been amazing. Did they appear too late in the series? Or did they add to the magic of Part V? The flashbacks played such a crucial role in this episode. Honestly, it's hard to determine how they would have suited previous episodes. Having said that though, there is this definite hunger for more nostalgic trips to the Prequel era. Could we get more? We'll find out next week.
The Dark Side plagues this episode with the presence of Vader, Reva, the Empre, and even with Obi-Wan's draining hope over facing overwhelming odds. However, there are a few surprises in store that, while a few of us predicted, come into fruition in the best way possible. There are tragic losses, twisted origins, and cruel fates. But, at the end of it… As with every Star Wars installment, there is a small glimmer of hope that seeps through the darkness. This episode covers a lot of ground but leaves plenty open for the finale. Yet it is really difficult to predict where we will be going next.
Verdict
Part V is an utterly explosive and action-packed ride that truly captures the essense of Star Wars. Not only are there fantastic throwbacks and surprises, the episode is, at is core, a terrific exploration of characters that we know and love, and the characters that are new. We get to see more of the relationship between Anakin and Obi-Wan, and even the relationship Vader has with his former self and the echoes that creep in. There are brilliant mirroring shots and choices used to show that Vader still has a bit of Anakin left in him. Whether it's the way he holds his lightsaber or the way he charges in… Anakin is still there. For the newer characters like Tala and Reva, it was just great to see them grow and develop into something above a side character. Some adventures may be at an end for certain characters, but there is still a lot to explore in the season finale next week.
⭐⭐⭐⭐⭐
Have you watched Part V yet? Let us know your thoughts in the comments. Episode Five of Obi-Wan Kenobi is available on Disney+ right now. We're in the endgame now. There's just one episode left. The finale of Obi-Wan Kenobi will be available next Wednesday, 22nd June.