NINJA GAIDEN: MASTER COLLECTION Review
Dave reviews NINJA GAIDEN: THE MASTER COLLECTION calling it "a solid collection" and "a great introduction" for new fans.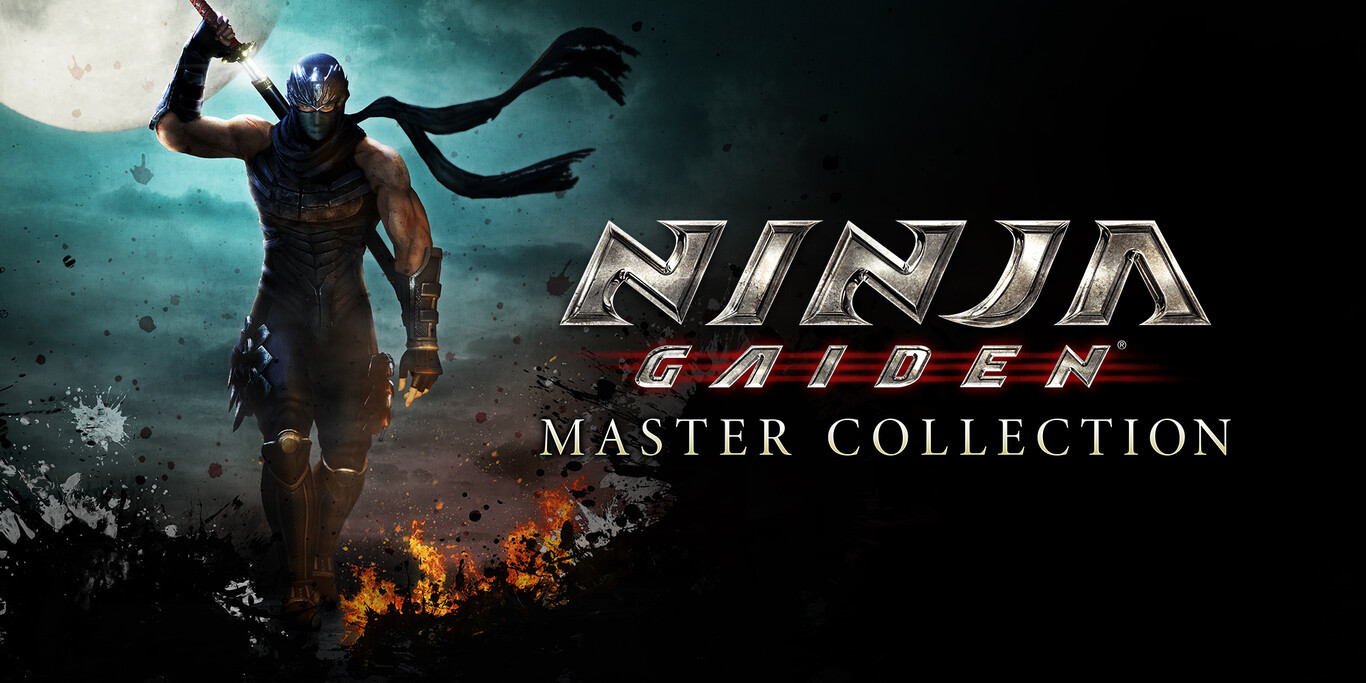 Ninja Gaiden Master Collection is published by Koei Tecmo and developed by Team Ninja. Available on all major platforms now, reviewed on Xbox Series X.
Synopsis
Enjoy 3 games from the Ninja Gaiden series in this one title. Each title is still just as fun as you remember while providing the same high speed action of the original releases. Look forward to heated battles with fearsome opponents! In addition to Ryu Hayabusa, 4 other characters, Ayane, Rachel, Momiji, and Kasumi, are also playable. You can create a tag team with your favorite characters and freely swap out the playable character during battles. The heroines included in this title are the same as the original versions.
In addition, the characters that are playable and scenes (modes) vary for each title. All of the previously released game modes and DLC costumes for each title are included in this one set. In addition to Ryu Hayabusa, each of the other characters also have many different costumes to choose from, allowing you to enjoy action packed battles in whichever outfit you prefer.
Review
If you like your action games more hack and slasher style then you really need to look in this direction, Ninja Gaiden Master Collection brings 3 of the of my favourite hack and slasher series of all time on to modern consoles, now just to point out the collection isn't a full remaster more like a visual polish running the games at a flawless 60fps.
Included in the collection are 3 games first up is Ninja Gaiden Sigma then Ninja Gaiden Sigma 2, and Ninja Gaiden 3: Razor's Edge, giving you the opportunity to play these 3 titles and enjoy them as they should be in HD quality. The Deluxe Edition also comes with a digital art book and original soundtrack.
Team Ninja's decision to bring Ryu Hayabusa out of retirement and back onto our screens was for me at first a strange decision but once I had a quick play around it was clear that this is what I've been waiting for, yes it does at times look dated in its approach but with that graphic polish it certainly stands up to today's games.
Being the first game in the collection it made sense for me to start with Ninja Gaiden Sigma which is a direct port of the PS3 title originally released 2007, I personally found this one the most dated in terms of how the gameplay felt but that isn't a major flaw as the game was an absolute classic so it was good to revisit with improved graphics. The hack and slash combat is alot of fun but still felt a little clunky at times.
The next on the list was Ninja Gaiden Sigma 2, the one I was really looking forward to seeing again, this is a port of the original Xbox 360 title originally released 2009, I put many hours in the original and was interested to see the differences made. In my opinion they've done a great job in bringing this one up to date, it felt great to play and stunning to look at.
Now time for the controversial part of the review, Ninja Gaiden 3: Razor's Edge, hands down my favourite of the collection (yes I said it). Originally developed for the WII U back in 2012 then released on PS3 and X360 in 2013, many people believe that the game doesn't quite love up to its predecessors but for me it does.
I'll be honest I didn't pick it up first time round for some unknown reason however playing it for the first time on this gen console with the new capabilities in terms of graphics blew me away, forvme by far the best of the three titles in the collection, with blood spurting everywhere and limbs flying off all over the place it was great fun to play, the combat itself reminded me alot of Spider-Man where you get multiple enemies on screen at once which can get tricky. The over the top bosses were great fun, challenging but not to the point of distraction.
As a re-polished best of collection goes Koei Tecmo have certainly done a good job in modernising such an iconic title, if you are unsure about picking one up don't be for me it's the collection any Ninja Gaiden fans need in their lives.
Verdict
A solid collection of classic titles, for once a redo that was definitely needed and wanted. A must for Ninja Gaiden fans, however would be a great introduction if you are new to the franchise.
---
Follow us on Facebook, on Twitter @GetYourComicOn, or on Instagram at GetYourComicOn. If you have a story suggestion email feedback@getyourcomicon.co.uk.