Ryan Is Graduating To The Big Leagues As BATWOMAN Casts Its Poison Ivy
The CW's BATWOMAN is making good on a promise made in the season 2 finale and is set to introduce Poison Ivy in season 3.
The season 2 finale of The CW's Batwoman brought with it the promise of not one but two huge, a-list villains. As the episode drew to a close remnants of both Penguin and Poison Ivy were see floating down the Gotham river.
Now it has been confirmed that actress Bridget Regan has been cast in the role of Pamela Isley for the series upcoming third season.
Here's what the official description has to say about Regan's Ivy: A former botany student of Gotham University, Pamela Isley was a passionate, brilliant scientist with a mind for changing the world for the better.  But her plans shifted when she was experimented on by a colleague, injected with various plant toxins which turned her into the infamous Batman villain: Poison Ivy. With a formidable power coursing through her veins, Pamela used her powers to do what she thought was right…even if Batman and those closest to her disagreed with her dangerous methods. Now effectively wiped off the board for years, the bat team must prepare themselves for Poison Ivy to return with a vengeance.
It's unclear at this time whether Ivy will be next season's "big bad," a supporting villain like season two's Hush, or something in between. However, bringing a popular, well-known Gotham rogue to The CW series will both increase the show's profile among more casual Batman fans and offer Javia Leslie's Ryan her most formidable challenge yet. (Fortunately, she'll have a bit more help than last season now that Luke Fox has officially graduated to Batwing.)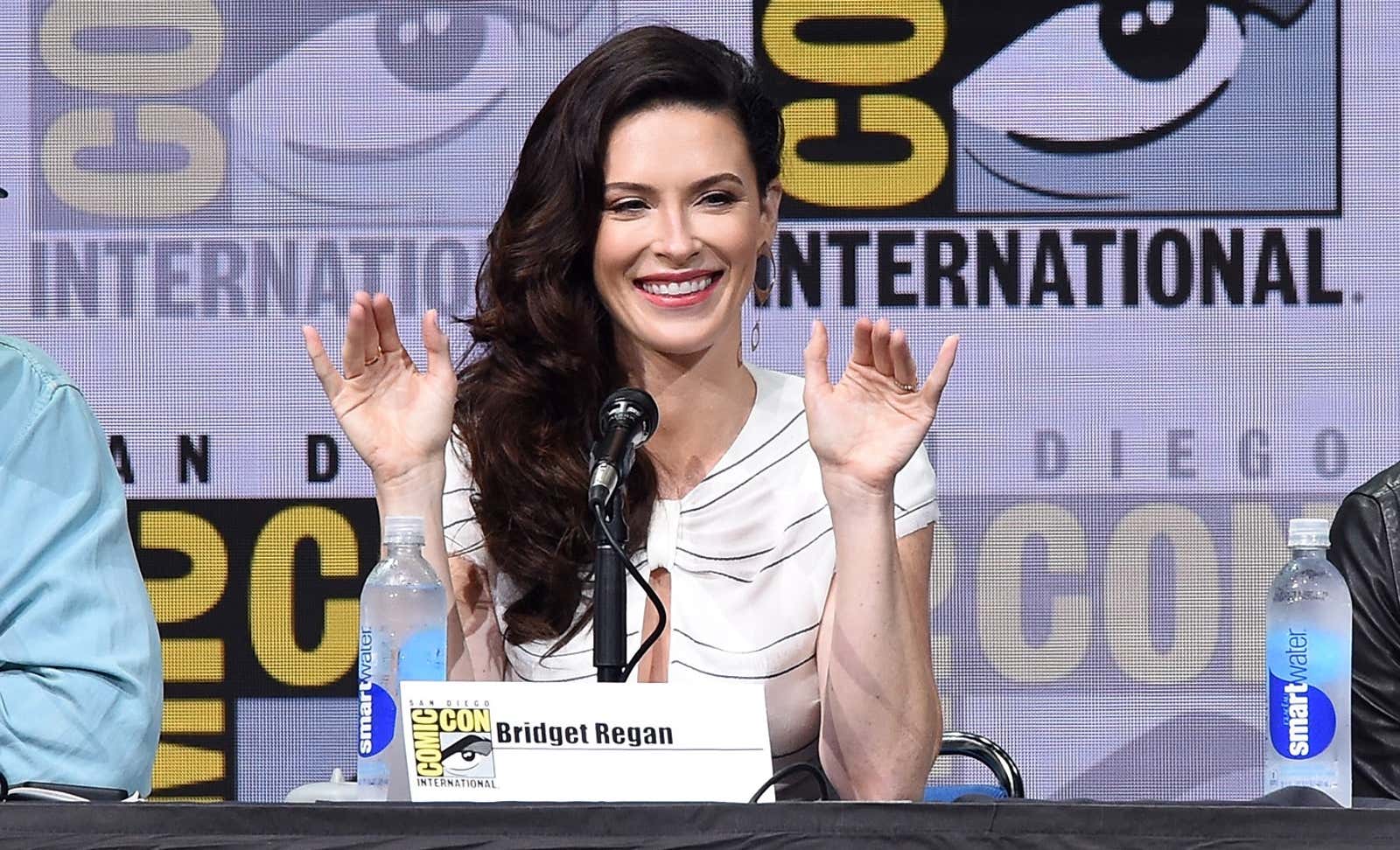 Regan has a long history working in television, with notable recent roles in shows like Paradise Lost, Jane the Virgin and The Last Ship. While her Batwoman role will mark her first stint as a DC character, it won't be her first foray into the realm of superheroes and villains—she played Dottie Underwood in two memorable seasons of ABC's Agent Carter. 
Regan also won't be the first actress to bring Poison Ivy to life on the small screen. Ivy has been played in live action by three different actresses over the past eight years…all on the same show. Gotham introduced the character as a child before aging her up, resulting in Clare Foley, Maggie Geha and Peyton List all embodying the role at different times. More recently, Ivy has been voiced indelibly by Lake Bell on the HBO Max animated series Harley Quinn.
---
Follow us on Facebook, on Twitter @GetYourComicOn, or on Instagram at GetYourComicOn. If you have a story suggestion email feedback@getyourcomicon.co.uk.