BBC Announces the WHONIVERSE for November Launch on iPlayer With new TALES OF THE TARDIS Series
The BBC has announced plans to launch a huge new channel for DOCTOR WHO fans on the iPlayer. The WHONIVERSE launches November 1, 2023.
Ready for a surprise Doctor Who fans? The BBC has today made a game changing announcement just in time for the 60th anniversary of the British sci-fi legend. The broadcaster has announced that from November 1, 2023 over 800 episodes of Doctor Who will land on BBC iPlayer under a new banner, the Whoniverse.
Welcome to the world where you can find every Doctor, every companion and, terrifyingly, hundreds of monsters that have appeared in Doctor Who. From 1 November, The Whoniverse will become the official name, and dedicated home, for all shows within the orbit of Doctor Who which will live on BBC iPlayer. With over 800 episodes of Doctor Who content already in the back catalogue, The Whoniverse will launch with a brand new logo, and every piece of Doctor Who content will carry a brand new ident, instantly bringing all the Doctor Who worlds together in one place and it will continuously expand.
The first exclusive content to land in the Whoniverse will be Tales of the TARDIS, a brand new six-part series that reunites beloved classic Doctor Who duos, as they board a very special TARDIS on a nostalgic voyage through space and time.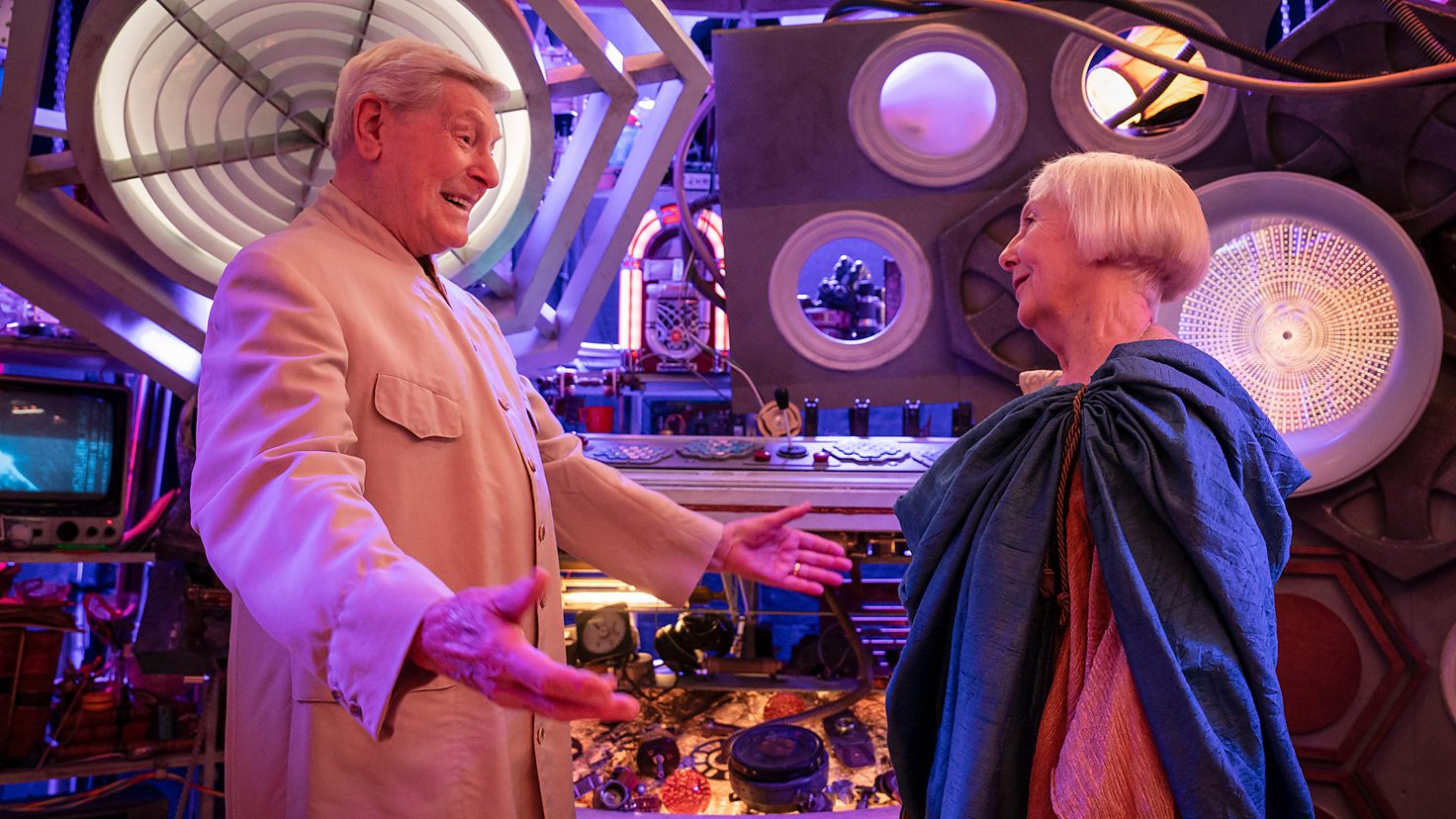 Reprising their roles as the Doctor and companions to go on a timey-wimey spin down memory lane in these unmissable adventures are; Maureen O'Brien and Peter Purves, Frazer Hines and Wendy Padbury, Katy Manning and Daniel Anthony, Peter Davison and Janet Fielding, Colin Baker and Nicola Bryant, and Sylvester McCoy and Sophie Aldred.
These Doctor Who legends step back into character to reflect on their adventures and in the process they discover something new, leaving viewers with a new insight into the story of each timeless pair.
Over six parts, each episode of Tales of the TARDIS features a different duo, with brand new scenes woven together with classic episodes to create a feature-length omnibus episode.
With new scenes written by Showrunner Russell T Davies, and previous Doctor Who writers Phil Ford and Pete McTighe, Tales of the TARDIS allows fans to rediscover the stories they love whilst inviting new viewers to explore the vast mythology of the Doctor.
Russell T Davies, Doctor Who Showrunner says: "The word Whoniverse was invented by fans, so it's time to give it official status. And Tales of the TARDIS is one of the greatest delights of my career – to see old Doctors and companions reunited, still fighting the good fight, is a perfect way to celebrate the Doctor's 60th birthday!"
Dan McGolpin, Director of iPlayer and Channels adds: "I'm delighted to welcome Tales of the TARDIS exclusively to BBC iPlayer, the home of Doctor Who, which is consistently one of our most popular programmes every single week of the year. Tales of the TARDIS will sit within The Whoniverse and features brand new and incredibly moving scenes with well-loved characters; it will be a fantastic starting point for a new generation to discover some of the most classic episodes and a joyous way for longstanding fans to catch up with old friends."
Viewers can discover Tales Of The TARDIS when The Whoniverse launches on 1st November, with the extensive back catalogue of Doctor Who.
Tales of the TARDIS is produced by Bad Wolf with BBC Studios Productions for BBC iPlayer. Executive Produced by Russell T Davies, Jane Tranter, Julie Gardner, Phil Collinson and Joel Collins. It is produced by Scott Handcock and directed by Joshua M. G. Thomas. The episodes are written by Russell T Davies, Phil Ford, and Pete McTighe.