POWER RANGERS #21 Review
Dave reviews the latest issue of BOOM! Studios' POWER RANGERS, available now in print and on digital where all good comics are sold.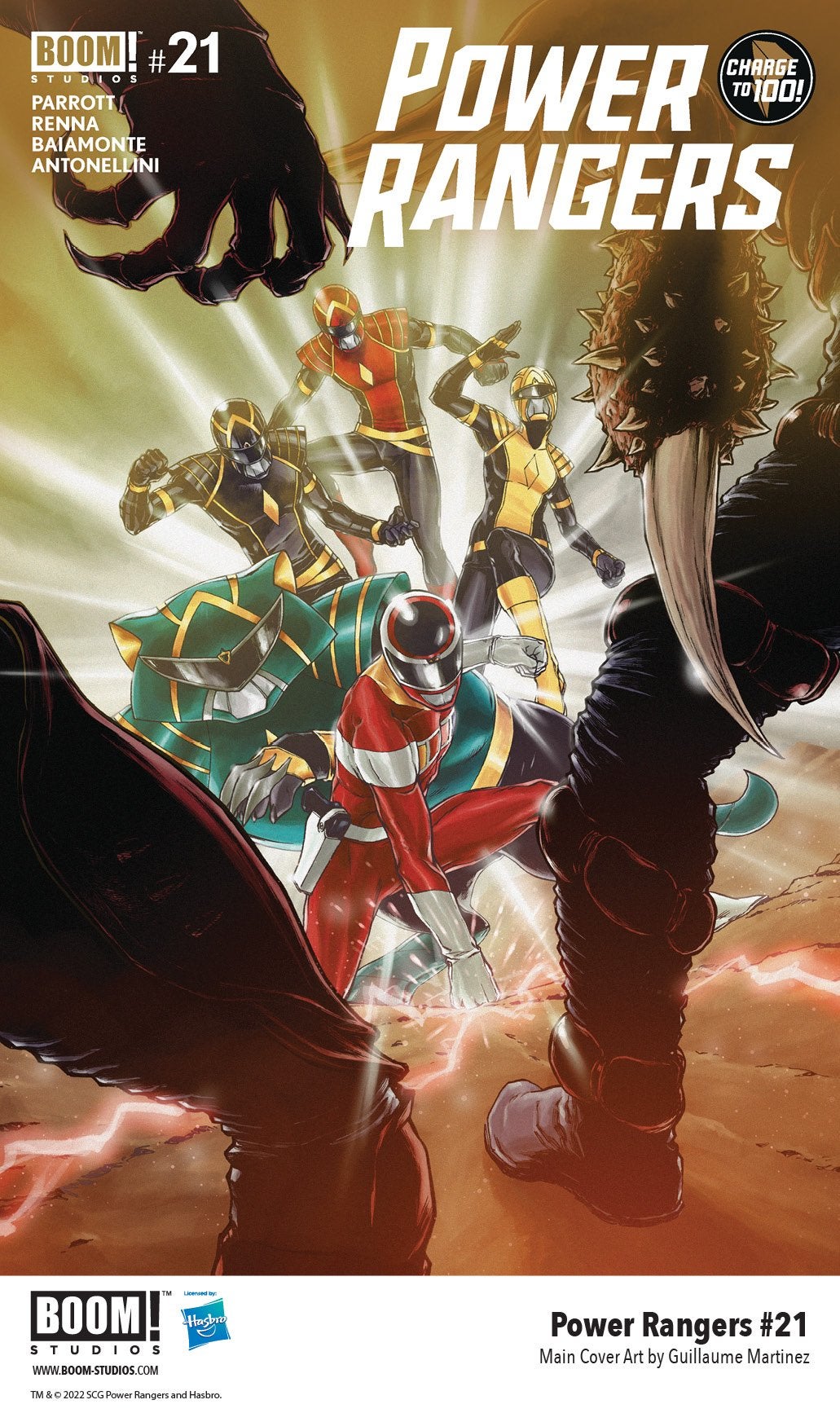 Power Rangers #21 is published by BOOM! Studios, written by Ryan Parrott, illustrated by Marco Renna, coloured by Walter Baiamonte and lettered by Ed Dukeshire.
Issue #21 is available 13th July 2022 either directly from Boom! Studios online or from your local comic book store, digital copies will be available to download from the usual content providers.
Synopsis
Jason is determined to help a grieving friend find a lost ally, no matter the danger and no matter the cost. However, things aren't as they seem when the opportunity for an unexpected betrayal arises… leading to the reveal of a NEW RANGER.
Review
In this issue we see Zack and Trini take on the more difficult side of parenthood as their provisionally adopted child Journey hits the ever awkward teenage years and bringing all the dramas with it, the temper swings, the eye for boys all the pretty much standard normal for most teenagers making it all the more difficult for the unwitting parents.
Meanwhile back with the other Omegas and the small matter of taking the Astro Megaship, Jason and Andros must work together as a unit along with the others to liberate the ship from its shipyard holding, but this shipyard just so happens to be deep within Xurix stronghold and the yard itself is heavily guarded so this is not going to be a walk in the park, the expected heavy battle ensues with the Rangers looking overwhelmed, that is until an expected helpful hand turns up, but is it really as helpful as it first seems?
Ryan Parrott once again takes the reigns for the writing of this book, his style is effortless and captivates you from the start, I am yet to read an issue not in one sit, the writing just mesmerises you and takes you on an action packed journey. The way this book ended I definitely need to read the next, this arc I can see is getting bigger and bigger as the issues pass.
Marco Renna does a great job in capturing the written words from Ryan each panel is intricately illustrated using the bold style the catches your mind and draws you into the story, partner that with the beautiful colours from Walter Baiamonte and you have an artistic creation that stands well above the rest.
Verdict
Full marks from me. Every month Power Rangers gets me more excited to see what it next. An incredible book from an incredible creative team.
⭐⭐⭐⭐⭐