MAGIC #14 Review
Dave reviews the latest issue of BOOM! Studios' MAGIC, available now in print and on digital where all good comics are sold.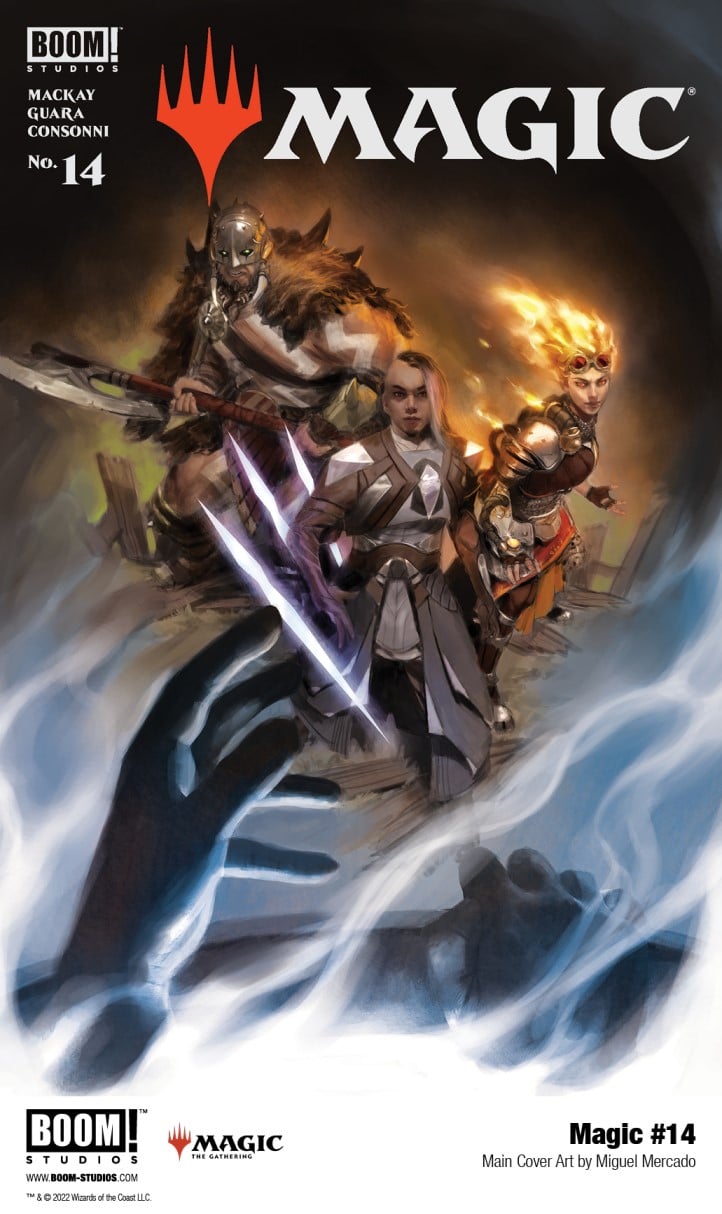 Magic #14 is published by BOOM! Studios, written by Jed Mackay, illustrated by Ig Guara, coloured by Arianna Consonni and lettered by Ed Dukeshire.
Issue #14 is available 4th May 2022 wither directly from Boom! Studios online or from your local comic book store, digital copies will be available to download from the usual content providers.
Synopsis
The planeswalkers journey to Locthwain to find the Cauldron of Eternity, and finally uncover the identity of the specter haunting Niko's steps. Many knights have fallen in their quest for the Cauldron—in order to find it, our heroes must prove their worth by surviving a deadly test. But if they can succeed, they just might discover the identity of the specter… and the dangerous implications of that knowledge!
Review
In this issue we see the continuation of the new story arc from the Magic universe, the Planeswalkers journey to find the identity of the mysterious spectre takes them to the Cauldron of Eternity, many have fallen before them so the Planeswalkers must find an inner strength to succeed. A deadly test stands before them and one that will delve deep into their very souls. This particular issue isn't about the physical battles this is more about the psychological struggle as we see the minds of the Planeswalkers opened up and laid out, this is a battle that may take every ounce of personal strength they have and one that is essential for the overall quest.
Jed Mackay has once again brought a story that inspires the mind allowing the reader a more indepth story adding a deeper dimension to the overall story arc. The illustrations from Ig Guara are mystically awe inspiring with intense tones and magical colours that work together with the story to take the reader deep inside the minds of the characters.
Verdict
A mystical step inside the inner minds of the Planeswalkers, the arc is beginning to tie together to create an arc that goes deeper into the lore of the multiverse building to an epic conclusion.
⭐⭐⭐⭐