MONSTERS AT WORK gets new premiere date and trailer
Are you ready for the return of Mike and Sully?
Disney+ has announced that it's upcoming animated series Monsters at Work will now begin streaming from July 7th, with new episodes dropping every Wednesday. So you'll be able to enjoy an episode of Loki and then Monsters at Work. It's truly a great time to be a Disney+ subscriber.
On top of the new date, we were also treated with a brand new trailer. Make sure you check that out below. Monsters At Work takes place the day after the Monsters, Incorporated power plant started harvesting the laughter of children to fuel the city of Monstropolis, thanks to Mike and Sulley's discovery that laughter generates ten times more energy than screams. It follows the story of Tylor Tuskmon, an eager young monster who graduated top of his class at Monsters University and always dreamed of becoming a Scarer until he lands a job at Monsters, Incorporated, and discovers that scaring is out and laughter is in. After Tylor is temporarily reassigned to the Monsters, Inc. Facilities Team (MIFT), he must work alongside a misfit bunch of mechanics while setting his sights on becoming a Jokester.
Meet Fritz, Cutter, Taylor, Duncan and Val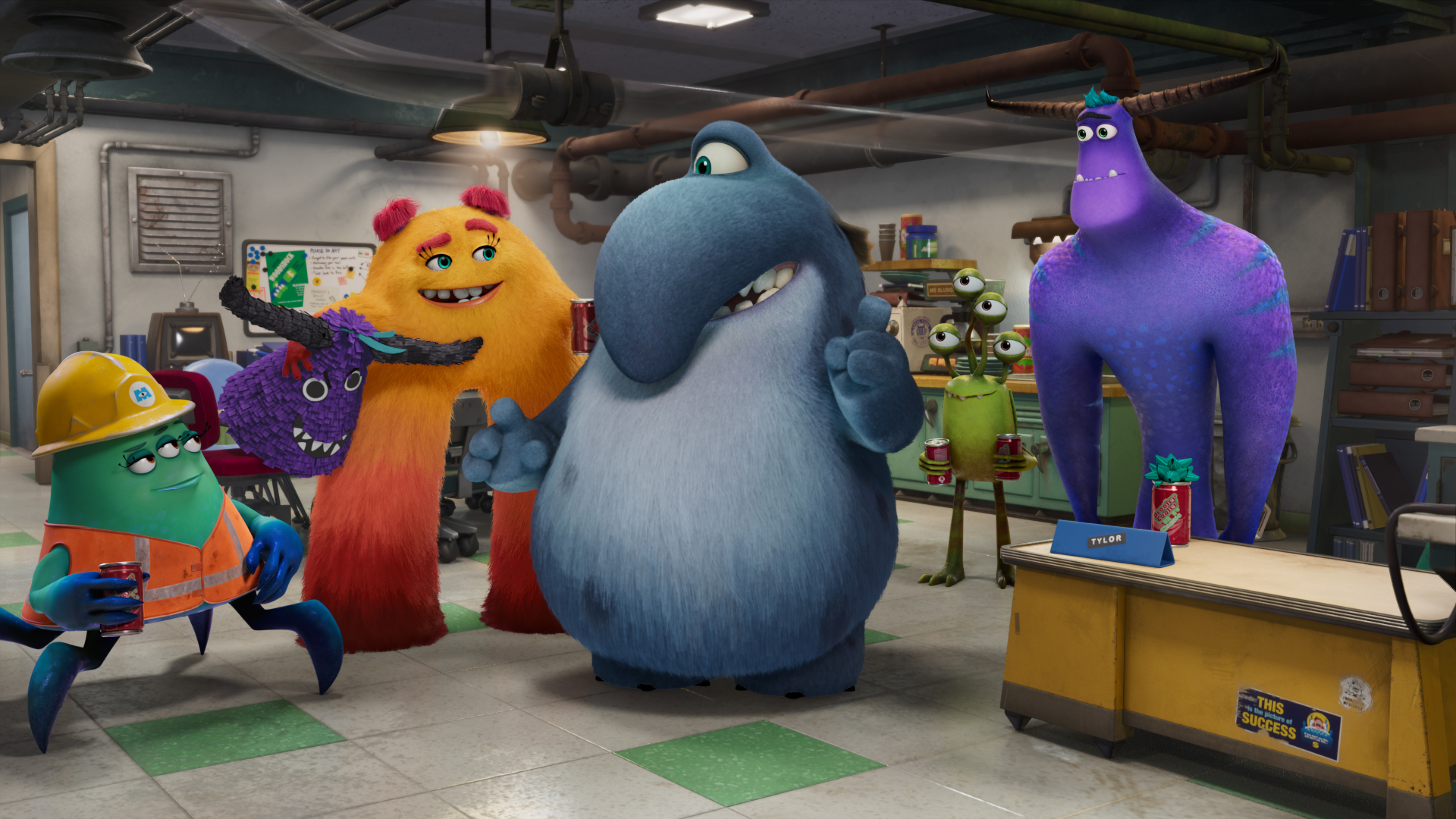 Produced by Disney Television Animation and inspired by the world of Disney and Pixar's Academy Award-winning "Monsters, Inc.," the series introduces new monster characters alongside returning favourites. Ben Feldman stars as the voice of Tylor Tuskmon, alongside other new cast members including Mindy Kaling as Val Little, Henry Winkler as Fritz, Lucas Neff as Duncan and Alanna Ubach as Cutter. Billy Crystal and John Goodman reprise their beloved roles as Mike Wazowski and James P. "Sulley" Sullivan.
Monsters at Work airs on Disney+ on July 7th which is just weeks away. Make sure you tune in to see how the Monster world has evolved following the events of the Monsters Inc. We can't wait to see what happens in this new chapter. With new characters, a brand new story and different challenges Monsters at Work is sure to be a treat for all audiences. While it was great to see how Sully and MIke originally met, many people have been eager to pick up where we left off back in 2001. Well, we don't have to wait much longer.
Are you excited for Monsters at Work? Let us know in the comments. For more from Disney+ click here.
---
Follow us on Facebook, on Twitter @GetYourComicOn, or on Instagram at GetYourComicOn. If you have a story suggestion email feedback@getyourcomicon.co.uk.