Grab your copy of PENNYWORTH: THE COMPLETE FIRST SEASON now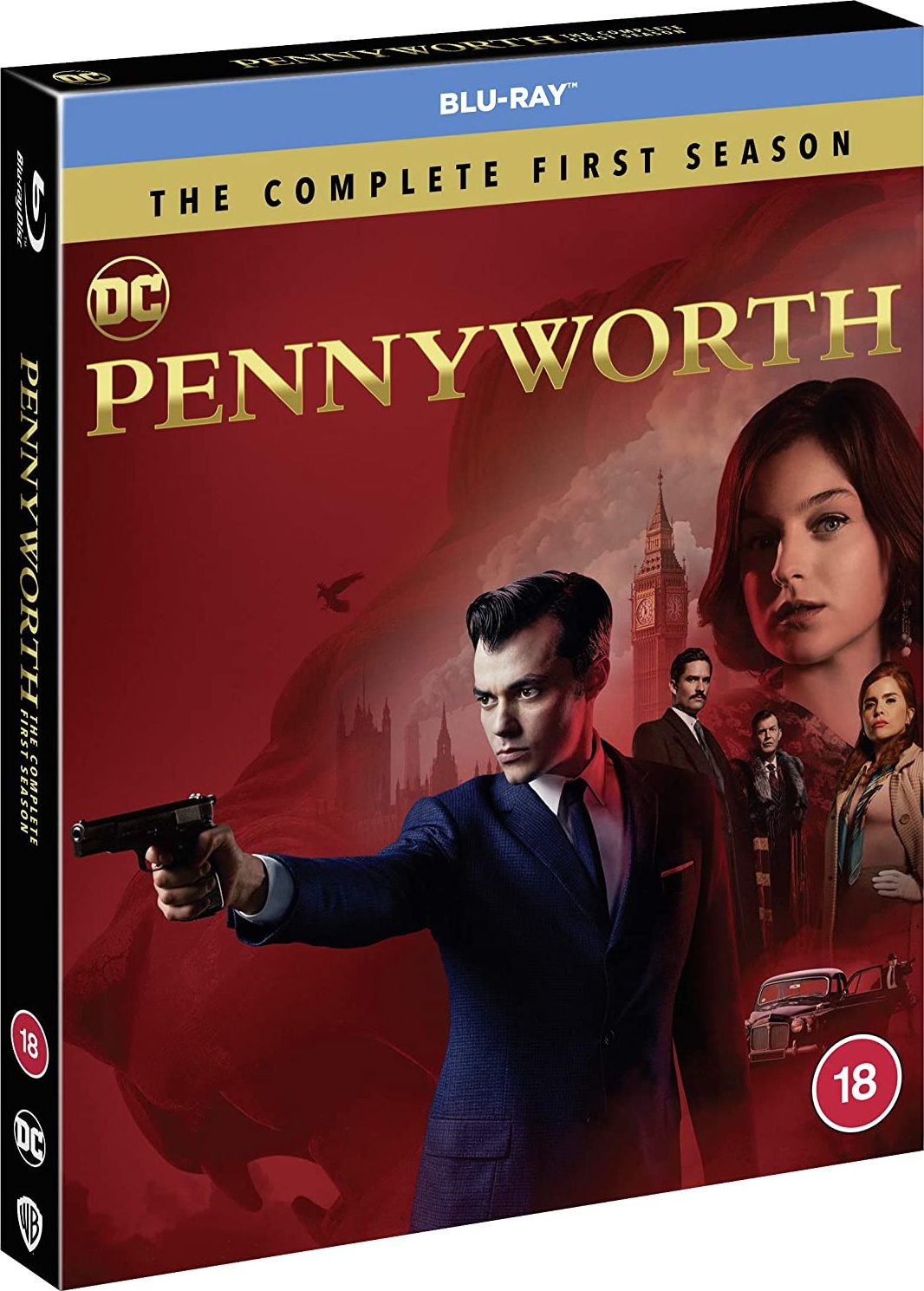 Alfred Pennyworth is at your service, as Pennyworth: The Complete First Season, the origin story of how Alfred Pennyworth came to work for Bruce Wayne's father, arrives on Blu-ray™ and DVD from 22nd June, and is available to order now.
A highly anticipated segment of the fan-favourite, DC Franchise, Pennyworth: The Complete First Season was directed by Emmy Award Nominated Danny Cannon (Gotham, CSI) and stars a stellar British cast including Jack Bannon (The Imitation Game, Endeavour) as London raised special-forces soldier Alfred Pennyworth, Ben Alridge (Fleabag, Our Girl) as Thomas Wayne, Bruce Wayne's Father, and Paloma Faith (The Umbrella Academy) as the sadistic and twisted Bet Sykes.
Exploring the early life of the titular Wayne family butler, Pennyworth: The Complete First Season also stars Hainsley Lloyd Bennett (Catastrophe, Eastenders) as Bazza, a life-long friend of Alfred Pennyworth and a valued member of his security team and Ryan Fletcher (Mary Queen of Scots, Outlander) as DaveBoy, another one of Alfred's close allies.
Set in 1950's and 1960's London, Pennyworth: The Complete First Season was written by Bruno Heller (Gotham, The Mentalist, Rome) who also served as an executive producer alongside director Danny Cannon.
Pennyworthstars Jack Bannon as Alfred Pennyworth with Ben Aldridge as Thomas Wayne, Paloma Faith as Bet Sykes, Ryan Fletcher as Dave Boy, and Hainsley Lloyd Bennett as Bazza.
---
Follow us on Facebook, on Twitter @GetYourComicOn, or on Instagram at GetYourComicOn. If you have a story suggestion email feedback@getyourcomicon.co.uk.