Mariner and Boimler Return From the Future in First Trailer for STAR TREK: LOWER DECKS Season 4
Get your first look at the upcoming fourth season of STAR TREK: LOWER DECKS with new poster art and official trailer.
Rejoice Star Trek fans! Paramount+ has just revealed the official trailer for season four of its hit original animated comedy series Star Trek: Lower Decks during a blockbuster presentation at San Diego Comic-Con. It was also announced at the panel that the highly anticipated fourth season will premiere with two episodes on Thursday, September 7, exclusively on Paramount+ in the U.S. and Paramount+ international markets exclusively on the service. New season-four teaser art was revealed as well, the design an homage to Star Trek: IV: The Voyage Home.
Check out the full trailer in the player below:
The fourth season of Lower Decks will arrive in the UK simultaneously on Prime Video and Paramount+ following a deal which was announced back in March 2023.
Created by Emmy Award winner Mike McMahan (Rick and Morty, Solar Opposites), in season four, an unknown force is destroying starships and threatening galactic peace. Luckily, the crew of the U.S.S. Cerritos isn't important enough for stuff like that! Instead, Ensigns Mariner, Boimler, Tendi, Rutherford and Provisional Ensign T'Lyn are keeping up with their Starfleet duties, avoiding malevolent computers and getting stuck in a couple caves – all while encountering new and classic aliens along the way.
The Starfleet crew residing in the "lower decks" of the U.S.S. Cerritos includes Ensign Beckett Mariner, voiced by Tawny Newsome; Ensign Brad Boimler, voiced by Jack Quaid; Ensign Tendi, voiced by Noël Wells; and Ensign Rutherford, voiced by Eugene Cordero. The Starfleet characters that comprise the U.S.S. Cerritos' bridge crew include Captain Carol Freeman, voiced by Dawnn Lewis; Commander Jack Ransom, voiced by Jerry O'Connell; Lieutenant Shaxs, voiced by Fred Tatasciore;  and Doctor T'Ana, voiced by Gillian Vigman.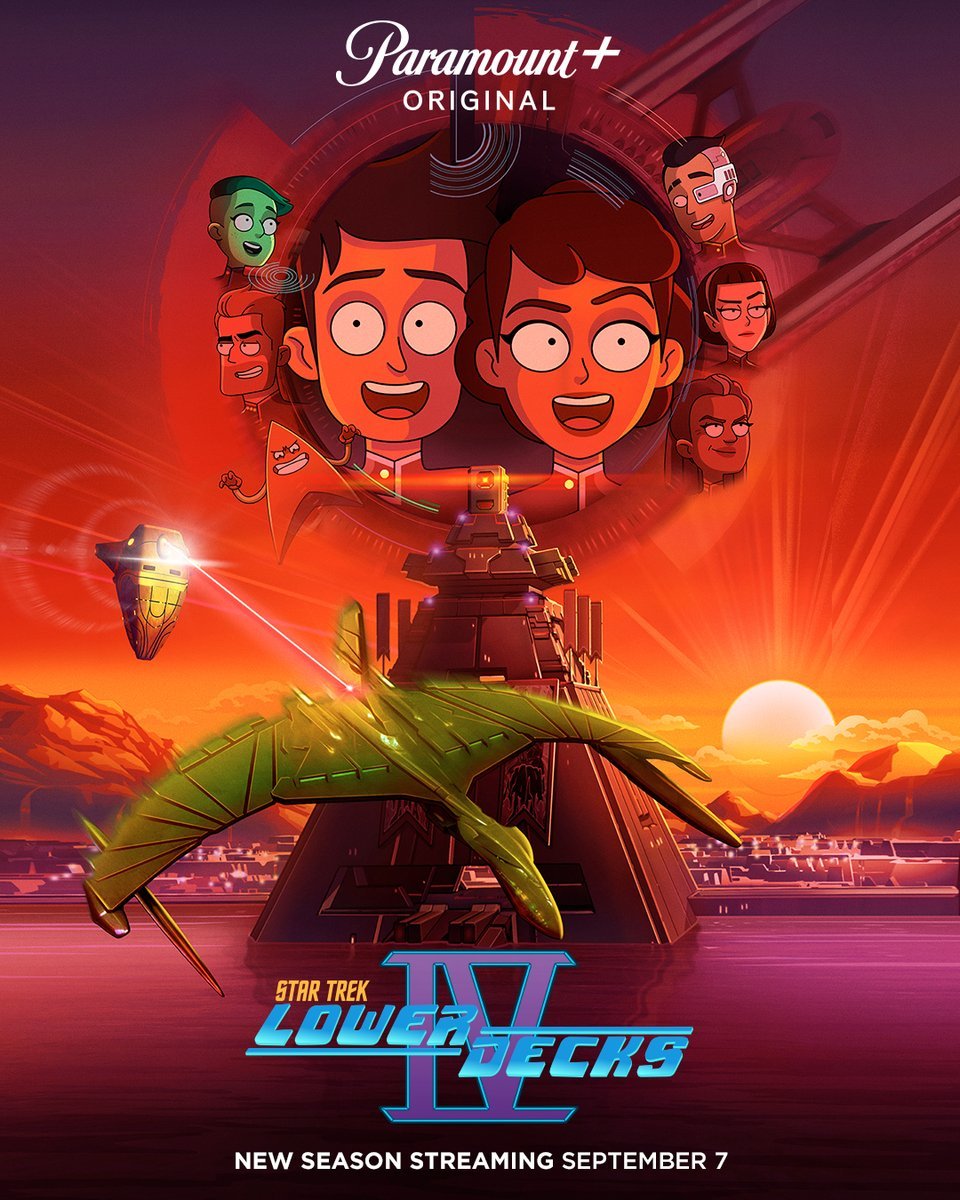 Season four is produced by CBS' Eye Animation Productions, CBS Studios' animation arm; Secret Hideout; and Roddenberry Entertainment. Secret Hideout's Alex Kurtzman, Roddenberry Entertainment's Rod Roddenberry and Trevor Roth and Katie Krentz (219 Productions) serve as executive producers alongside creator and showrunner Mike McMahan. Aaron Baiers (Secret Hideout), who brought McMahan to the project, also serves as an executive producer. Titmouse (Big Mouth), the Emmy Award-winning independent animation production company, serves as the animation studio for the series.
Star Trek: Lower Decks streams exclusively on Paramount+ in the U.S. and Latin America and is distributed by Paramount Global Content Distribution. In Canada, it airs on Bell Media's CTV Sci-Fi Channel. The series will also be available to stream on Paramount+ in the UK, Australia, Italy, France, Germany, Austria, Switzerland, and South Korea later this year.