Final DOCTOR STRANGE Poster Marks Ten Day Countdown To Release
Marvel Studios has released a brand new poster to mark the ten day countdown to the US release of DOCTOR STRANGE.
You could say we're in the endgame now. Today marks just ten days to go until the US release of Doctor Strange in the Multiverse of Madness. Here in the UK we're only nine days to go with the film releasing a day early for us.
To celebrate the occasion, Marvel Studios has dropped a brand new final poster for the film. This one is certainly packed with subtext, if you look closely enough maybe you'll uncover some hidden surprises about the upcoming film.
Check out the latest poster (but beware the US release date on it) below: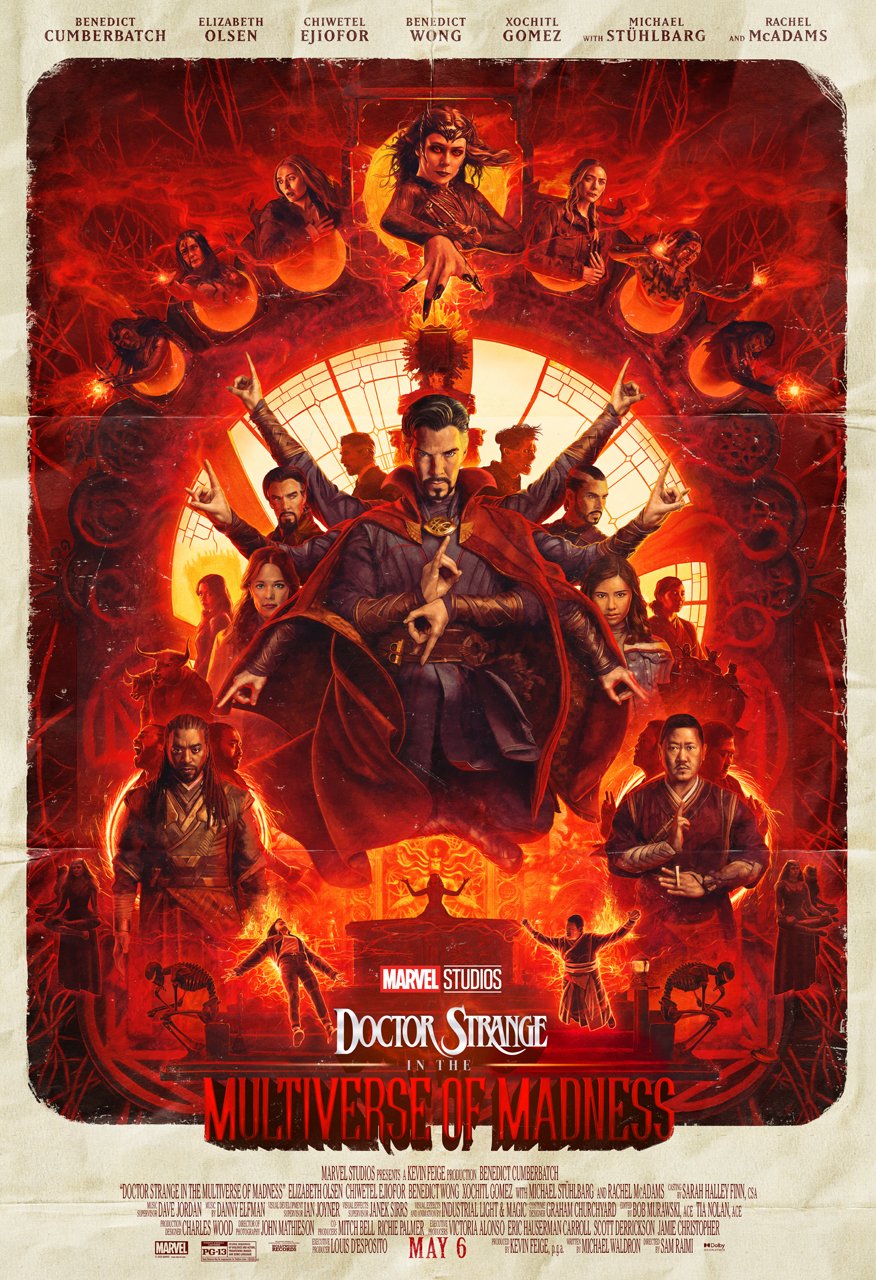 Directed by Sam Raimi, the film stars the returning Benedict Cumberbatch alongside Benedict Wong, Rachel McAdams, Chiwetel Ejiofor, Xochitl Gomez and Elizabeth Olsen as Wanda Maximoff.
Doctor Strange The Multiverse of Madness is set for release in UK cinemas on May 5, 2022.