LICORICE PIZZA Review "Delightful & Charming"
Lewis review MGM Studios' LICORICE PIZZA calling it "some of the most fun you'll have at the cinema." Catch the film in UK cinemas now.
MGM Studios presents Licorice Pizza in UK cinemas now.
Review
Paul Thomas Anderson's newest outing, Licorice Pizza starring songstress Alana Haim and son of the late Philip Seymour Hoffman, Cooper Hoffman is now in cinemas. Set in 1970s Los Angeles Licorice Pizza is a coming-of-age story about romanticising love and growing up. It's charming, sweet, and hilarious. 
The first half of the film is focused on the perspective of Hoffman's Gary Valentine, a 15-year-old actor who falls head-over-heels in love with the photographer (Haim) he meets at school, who's 25. The first half focuses on his romanticising of his relationship with the older Alana. It feels like he has fallen in love with his baby-sitter and the romantic tones in their relationship are certainly one-sided. For the most part, it's clear that Alana views their relationship platonically. She sees Gary as a little brother; she loves him, but not romantically. And apart from a couple of moments and the final scene, that approach really works. She clearly states boundaries and repeats them but eventually Gary's sheer confidence and persistence draws her in. She feels unloved as her sisters and peers seemingly surpass her in life and in love and Gary finding her desirable intrigues her and propels her toward him.
Licorice Pizza is a coming-of-age film for two kinds of people; there are the young kids like Gary who look at life through rose-tinted glasses and will go along with Licorice Pizza just for the ride and there are the people like Alana. Alana is 25 and is still a high-school photographer. As a result she spends most of her time around kids and it seems to have rubbed off on her. She doesn't have her emotional maturity all together. Alana is rudderless trying to find her way in the world and that's something we can all relate to.
She's hanging out with Gary and his friends, and she ends up having a blast with them. She loves this fun and gets lost in the moment but eventually it dawns on her that she is an adult. It's time for her to take off her rose-tinted glasses and sort her life out. And honestly, for some people in their early-mid-twenties, it's one of the hardest hitting scenes all year. That realisation that you're not a kid anymore hits us all eventually, and seeing that moment hit Alana so bluntly is actually quite heart-breaking.
Cooper and Haim are spectacular in their debuts, it's difficult to believe the two have never acted before. Their chemistry is palpable, and they craft a believable and loveable story. Seeing their friendship blossom is remarkable. They handle the dramatic scenes with grace and the comedy with style.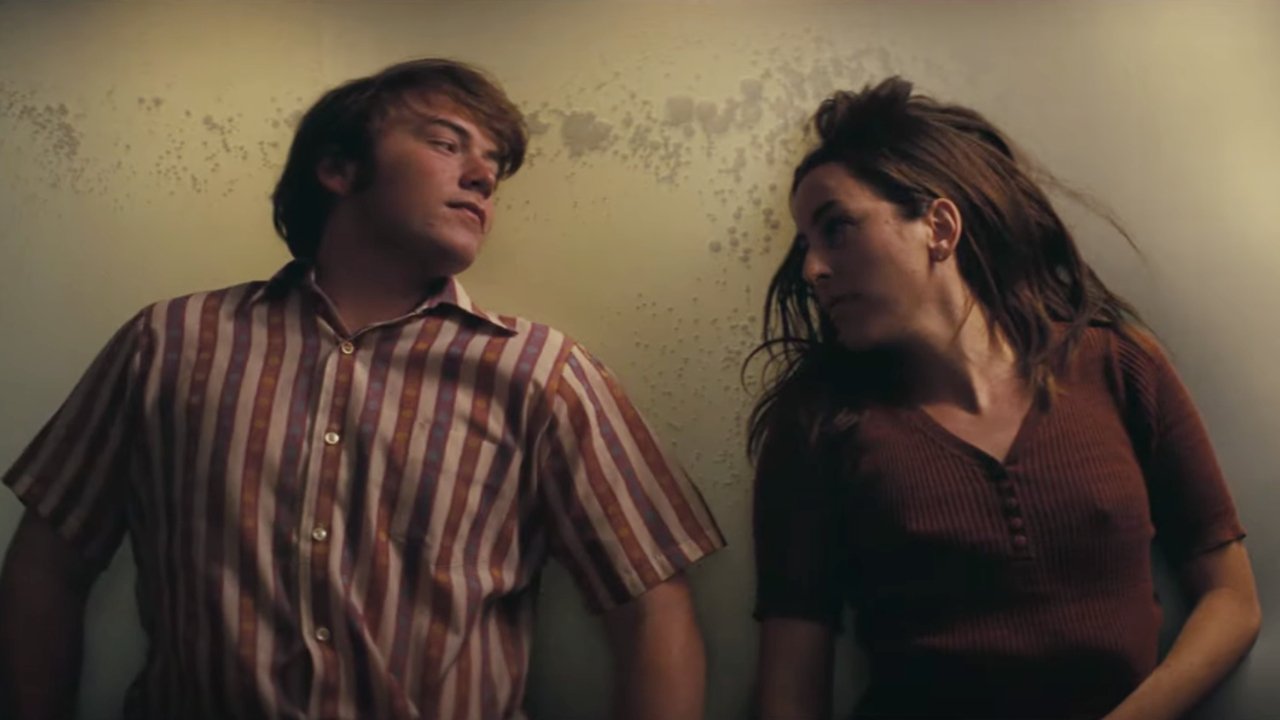 Anderson's screenplay is brilliant, endearing, and makes you completely fall in love with these characters. It's not short on laughs either; Harriet Sanson Harris has one side-splitting scene that already will be a contender for scene of the year. Bradley Cooper's John Peters is threateningly funny, and the two leads are fantastically riotous.
Not all the comedy is good though; there is one joke that is repeated that doesn't fit in the film at all. The joke feels racist and seems to poke fun at Asian people. It didn't feel to me that the film was laughing at the racist person but was trying to get us to laugh with the racism; that's certainly how the audience reacted in my screening. What makes this 'joke' even more frustrating is that it could have worked without the racist aspect of it. The rest of the humour is smarter than it; it feels beneath everything else, and it stands out like a sore thumb.
Anderson's direction and cinematography is typically wonderful. The extreme lighting and being able to watch it projected on 35mm film create a dreamy aesthetic and a gorgeous look that fits the rose-tinted vibe I described. The soundtrack is toe-tappingly good, and every needle-drop feels perfect. Anderson is more confident than ever behind the camera.
Verdict
Licorice Pizza is some of the most fun you'll have in a cinema. Paul Thomas Anderson has made something so delightful you'll be begging for another slice by the time the credits have rolled!
⭐⭐⭐⭐.5
---
Follow us on Facebook, on Twitter @GetYourComicOn, or on Instagram at GetYourComicOn. If you have a story suggestion email feedback@getyourcomicon.co.uk.