MORTAL KOMBAT review- Finish Him!
Mortal Kombat is now available to watch… Get over here!
Mortal Kombat is now ready for the taking. Audiences around the world can finally experience the most brutal fatalities from the safety of their homes. Of course, video game adaptations have had a pretty rough time in cinema. But could Mortal Kombat be the film that restores our faith? That's what we're here to discuss.
First, I have a confession to make. I don't know much about Mortal Kombat. Well, I know stuff now. But before the release of Mortal Kombat my knowledge was incredibly limited. I knew some of the main characters, the famous quotes, and I knew about the notoriously gory finishers. But that was it. One of the best things about Mortal Komat's latest attempt to conquer Hollywood is that it is a great introduction for audiences who haven't experienced the various games.
It still treats experienced players with respect, but for new audiences we get a good breakdown of the universe. The exposition didn't feel too excessive or heavy since it was information that I needed to fully appreciate the unraveling story. For fans of the franchise, that exposition may have had an opposite effect since they would have already been well-versed on the rivalry between Outworld and Earthrealm. Regardless, it was necessary information and it was translated onto the screen very effectively without it feeling forced or appearing as though we were stuck on an endless loading screen waiting impatiently to get back into the action.
The major aspect this film needed to nail was the action. I watched the original film recently and the fight scenes were very tame yet it did capture that fighting contest vibe. On this occasion, the fighting felt a lot more natural since it wasn't fully restricted by the "Mortal Kombat". Rather than abiding by the tournament-esque style of the game and original film, Mortal Kombat structures the fights around the narrative but still maintains that 1-on-1 stance that players are so familiar with.
I was expecting a few more fights. However, the fight scenes we got were exactly how I imagined. They were incredibly fast paced, well edited, brutal and unique. It was everything I wanted to see in a Mortal Kombat movie. There were so many moments that made me smile and wince. Originally, I had my doubts about how gory it would be but they definitely didn't disappoint. They didn't hold back and they were rather bold with some of the stunts they pulled. If a sequel is on the horizon, I would be very intrigued to see how they push those boundaries further. Much like the games, each fighter brought something different to the table so it was very fun to see how those opposing techniques clashed. Not only did it bring a variety of exciting and fluid styles to the screen, but it also allowed each character to shine.
Mortal Kombat took a big risk. They incorporated a brand new character into the film. As many of you will know Lewis Tan's Cole Young is an original character. While it was definitely a big risk, I think it was a somewhat worthy one that unfortunately came with a big drawback. Cole Young was a character that operated more as a guide. Rather than favoring an established character, the film decided to include a new character who became surrounded by the epic and iconic fighters. It was a great way to plunge the audiences into the Mortal Kombat universe.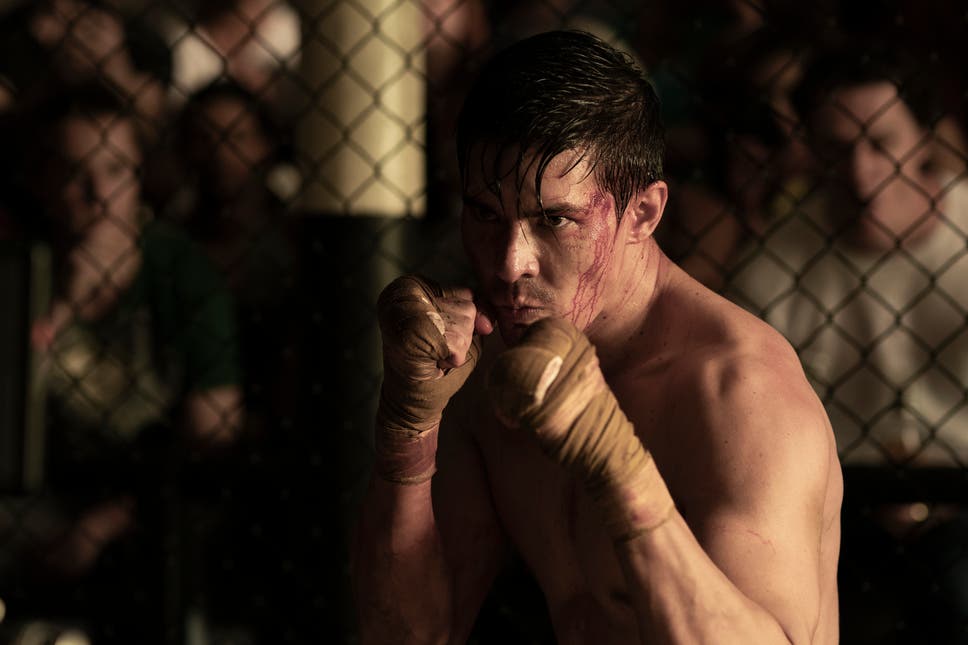 However, it posed as a distraction and took us away from the characters that we very much wanted to see. Many of the fighters were unrefined since we spent so much time with Cole Young and his family. On top of that, it also took quite a while for Cole to become, in the nicest way possible, useful. Instead of using the time to establish the characters that make Mortal Kombat what it is, we followed Cole and his family on a path of enlightenment. It worked to an extent but it also made the established characters seem less important. Mortal Kombat exists because of iconic characters like Sub-Zero, Scorpion, Jax and Sonya Blade. Unfortunately, they feel somewhat sidelined.
Having said that, Mortal Kombat is an incredibly enjoyable and brutal watch. It delivers some spectacular blows and choreography that will leave you grinning and wanting more. All of the characters look absolutely fantastic. They did such a good job at bringing them to life and making them stand out via their unique appearance and style. However, the film spends too much time focusing on Cole rather than exploring the established characters who are pushed to the side until the fighting starts. However, Kano and Sonya Blade were my favourite characters whose chemistry and charisma gave Mortal Kombat a fun and well-needed spark.
All in all, Mortal Kombat was really fun to watch. While it definitely had its drawbacks, it was a very good introduction that will definitely draw new fans in. As a matter of fact, I recently purchased Mortal Kombat 11 and I'm terrible at it… Just as I expected. If the Mortal Kombat franchise continues, my hope would be that they invest more time into exploring different characters rather than focusing purely on Cole. Now that we know that the fighting works, they'll be able to experiment more with the combat (kombat?) and hopefully provide us with even more gruesome fatalities. Mortal Kombat was a decent step in the right direction. If they can work on the criticisms that appear to be dragging this installment down then the subsequent sequels could be great.
Have you watched Mortal Kombat yet? Let us know your thoughts in the comments. Mortal Kombat is available to watch now so make sure you don't miss it. Grab some drinks and snacks and prepare to witness the deadliest competition in the world.
---
Follow us on Facebook, on Twitter @GetYourComicOn, or on Instagram at GetYourComicOn. If you have a story suggestion email feedback@getyourcomicon.co.uk.