DC Comics Announces THE MYSTERY OF THE MEANEST TEACHER: A JOHNNY CONSTANTINE GRAPHIC NOVEL
Take a look at the cover art for DC Comics latest middle-grade graphic novel THE MYSTERY OF THE MEANEST TEACHER: A JOHNNY CONSTANTINE GRAPHIC NOVEL.
DC Comics has announced the next in its hugely successful line of graphic novels aimed at middle-graders. The Mystery of the Meanest Teacher will focus on one of DC's much loved occult characters, John Constantine!
Here's the full synopsis for the book from DC:
After angering a number of hostile spirits in England, 13-year-old magician Johnny Constantine finds himself at the Junior Success Boarding School in Salem, Massachusetts. Even though he's across the world, he can't seem to escape his problems as he finds himself to be something of an outcast and is convinced that his homeroom teacher really has it in for him. Worse, he's convinced that she's really a witch. Fortunately, John is able to find one kindred spirit at school with whom he's able to form an alliance–another misfit named Anna, who also happens to have her own developing magical powers. John recruits Anna in his efforts to uncover the truth about Ms. Kayla and expose the Meanest Teacher's real identity to the world. Joined by a friendly demon named Etrigan, these two amateur sleuths will uncover clues and stumble upon forces beyond their control in a humorous series of misadventures.
Johnny Constantine comes from writer Ryan North, the writer responsible for Dinosaur Comics, the Eisner and Harvey award-winning Adventure Time comics, the #1 bestselling anthology series Machine of Death, and the New York Times bestselling and Eisner-Award winning Unbeatable Squirrel Girl series for Marvel. North also adapted Kurt Vonnegut's SLAUGHTERHOUSE-FIVE into a graphic novel, turned Shakespeare into New York Times-bestselling choose-your-own-path books, and his book HOW TO INVENT EVERYTHING is nothing less than a complete cheat sheet for civilisation.
The artwork for Johnny Constantine is by Derek Charm, an Eisner Award-winning comics artist and illustrator living in New York. He was the artist on the Jughead and Jughead's Time Police comics series for Archie Comics, The Unbeatable Squirrel Girl for Marvel, and Star Wars Adventures for Lucasfilm/IDW Publishing. Outside of comics, he has done illustration and design work for Random House, Marc Jacobs, and DreamWorks Animation.
Here's a look at the book's cover art: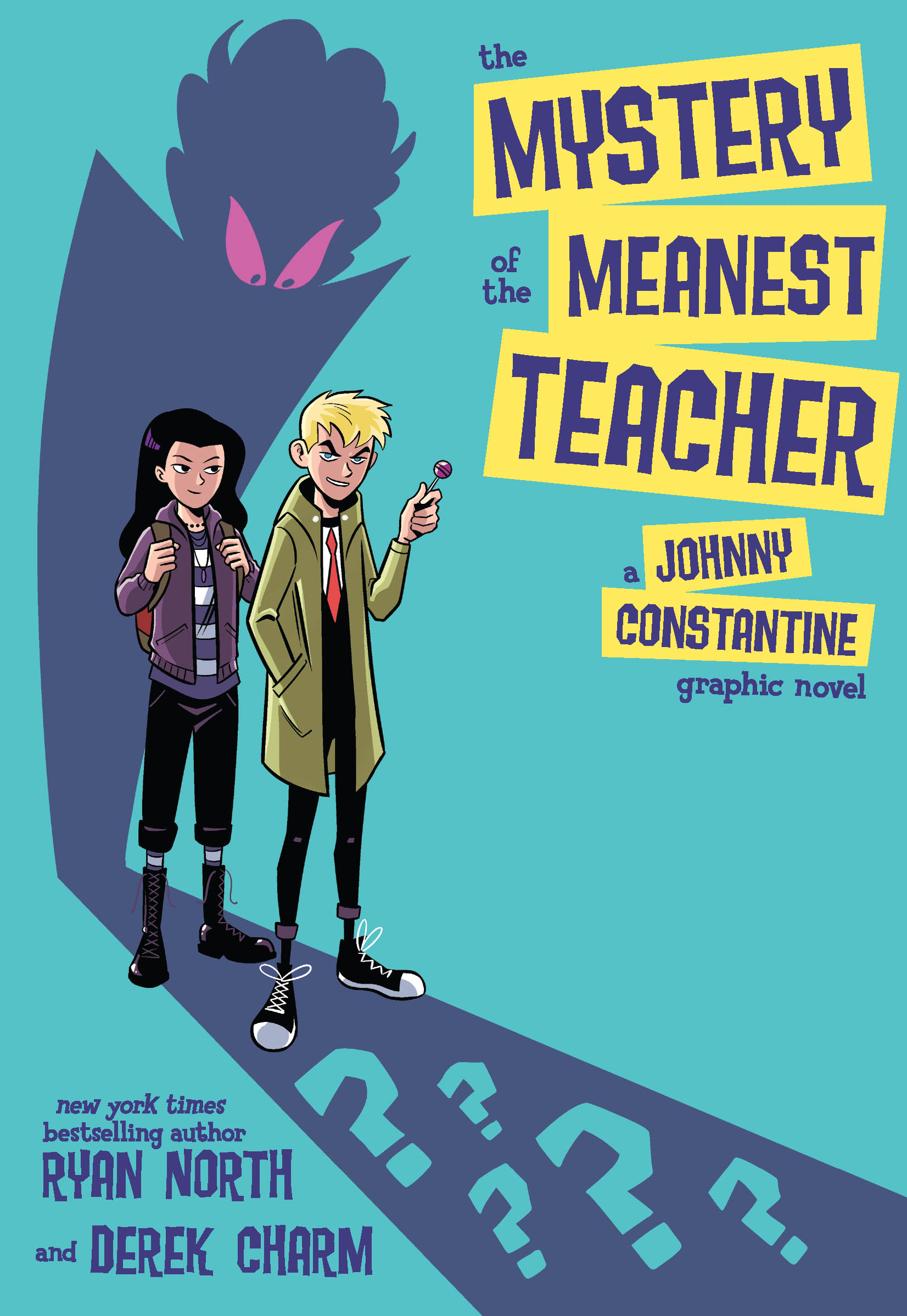 You can also check out a preview of the interior art right here. Pre-order your copy from Amazon right now (US / UK).
---
Follow us on Facebook, on Twitter @GetYourComicOn, or on Instagram at GetYourComicOn. If you have a story suggestion email feedback@getyourcomicon.co.uk.