Peter and MJ Reunite in Covers for January's ULTIMATE SPIDER-MAN #1
Marvel has released the official cover and variant artwork for the launch of Jonathan Hickman's ULTIMATE SPIDER-MAN, coming in Jan 2024.
Back at New York Comic-Con last month Marvel gave fans a first look at the upcoming relaunch of its legendary Ultimate Universe. Now the publisher has offered up a closer look at the first ongoing title to come from the rebooted like, Ultimate Spider-Man. The reveal of artwork from issue #1 has revealed a surprising change to the status quo which has pleased fans.
Writer Jonathan Hickman and artist Marco Checchetto's bold new take on Spider-Man launches in January 2024 and will once again find Peter Parker and Mary-Jane living in wedded bliss. This older Peter is an older, wiser web-slinger who balances his super hero duties with his responsibilities as a husband and a father.
 To celebrate, Peter and MJ's romance will be featured on a series of picture perfect variant covers by Elizabeth Torque that will adorn the first four issues of Ultimate Spider-Man. Spidey superstar Ryan Stegman also spotlights the whole Parker family on a new promotional piece.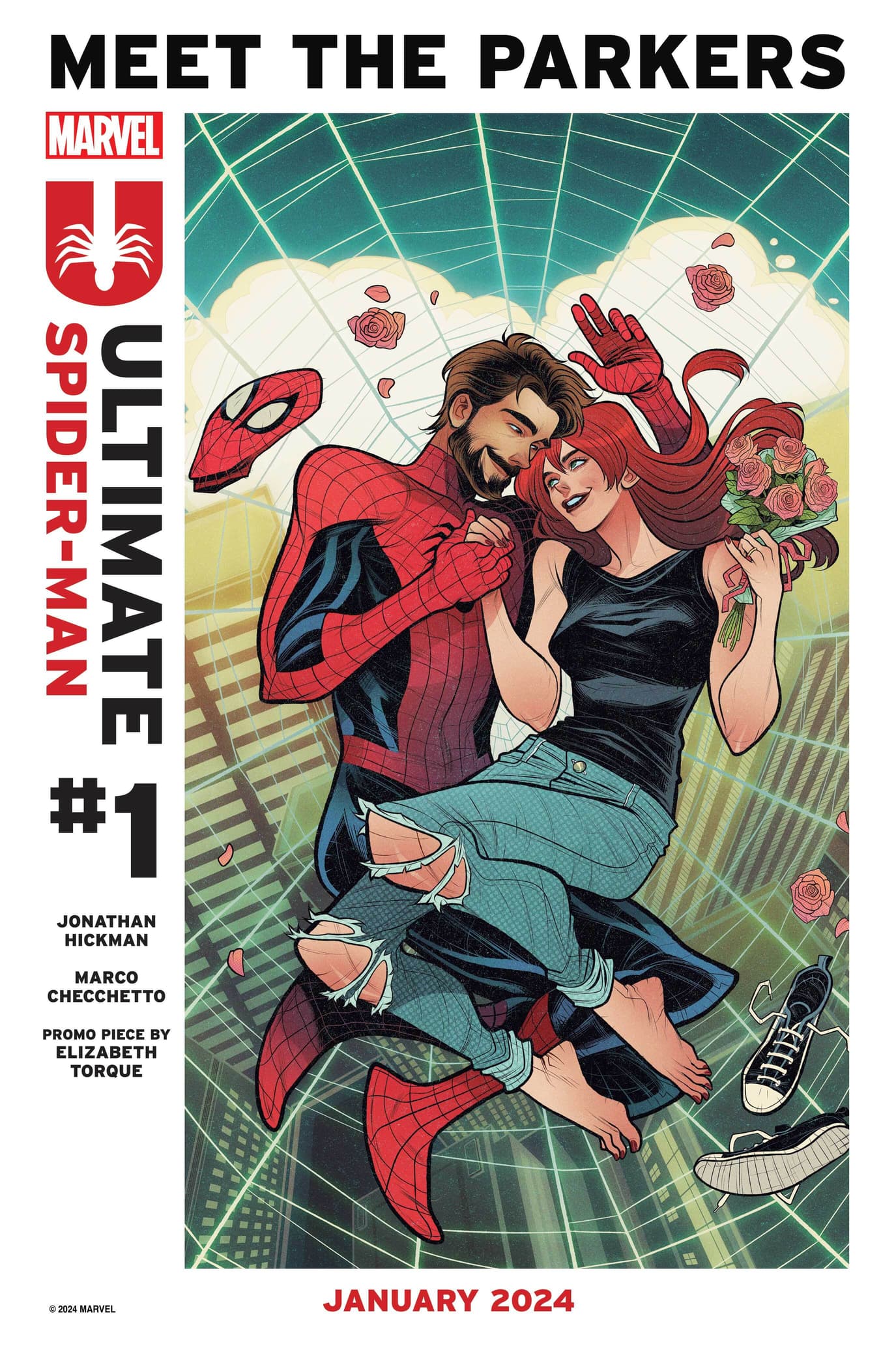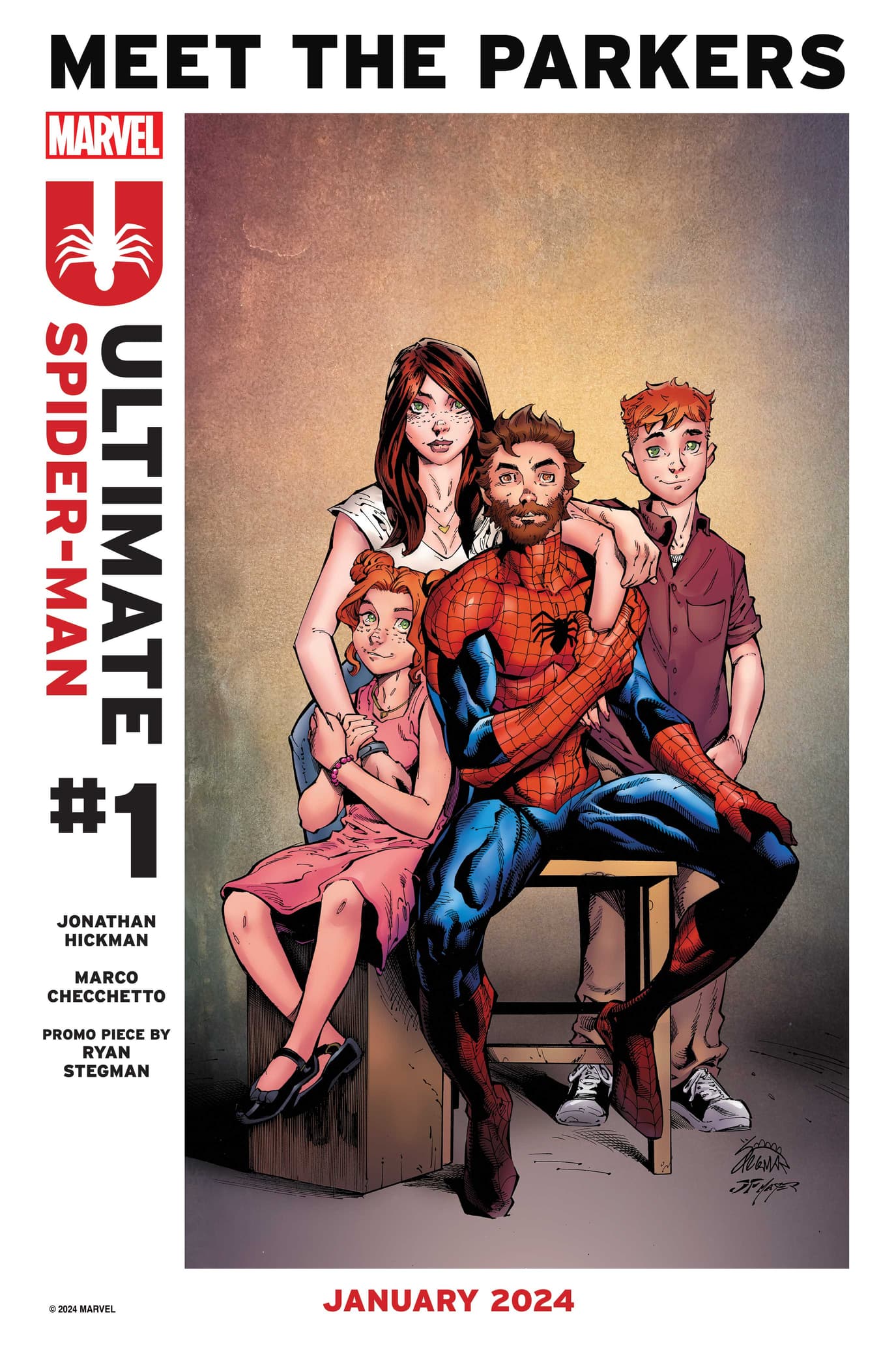 "When we decided that we were going to do a book about an older Peter Parker becoming Spider-Man, we really wanted to lean into him starting his super hero life from a very different place than what's traditionally expected," Hickman explained. "Peter and MJ being married is one of many decisions we made that underline this being quite a 'different' kind of Spider-Man story."
Preorder Ultimate Spider-Man #1 at your local comic shop today!