Steve Rogers Teams Up With New Shield Bearer in THE UNITED STATES OF CAPTAIN AMERICA #3
Marvel Comics details more of the upcoming THE United States OF CAPTAIN AMERICA by writer Christopher Cantwell.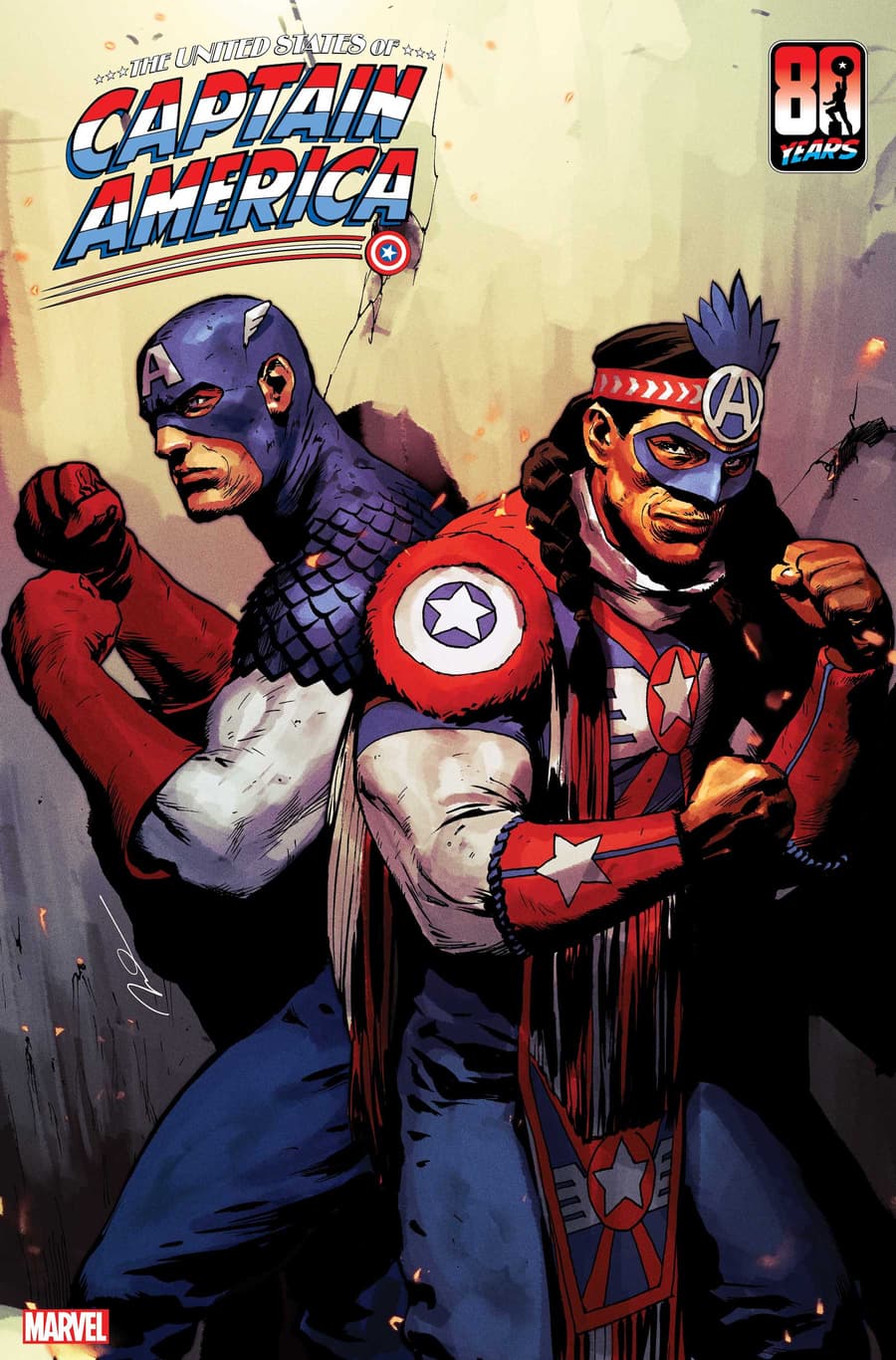 Coming next month, Marvel Comics are celebrating 80 years of the iconic character Captain America with an extraordinary new series, The United States of Captain America written by Christopher Cantwell with art by Dale Eaglesham
This limited series will be an epic adventure worthy of the iconic hero's milestone anniversary. Not only will the series see the ultimate Captain America team-up—bringing together Steve Rogers, Sam Wilson, Bucky Barnes, and John Walker—but along the way it will introduce new shield-bearers that have been inspired by the star-spangled Avenger. Created by a diverse lineup of all-star talent, these new Marvel heroes come from all walks of life and will have their thrilling origins, heartfelt motivations, and bright futures explored by their creators in special backup tales each issue.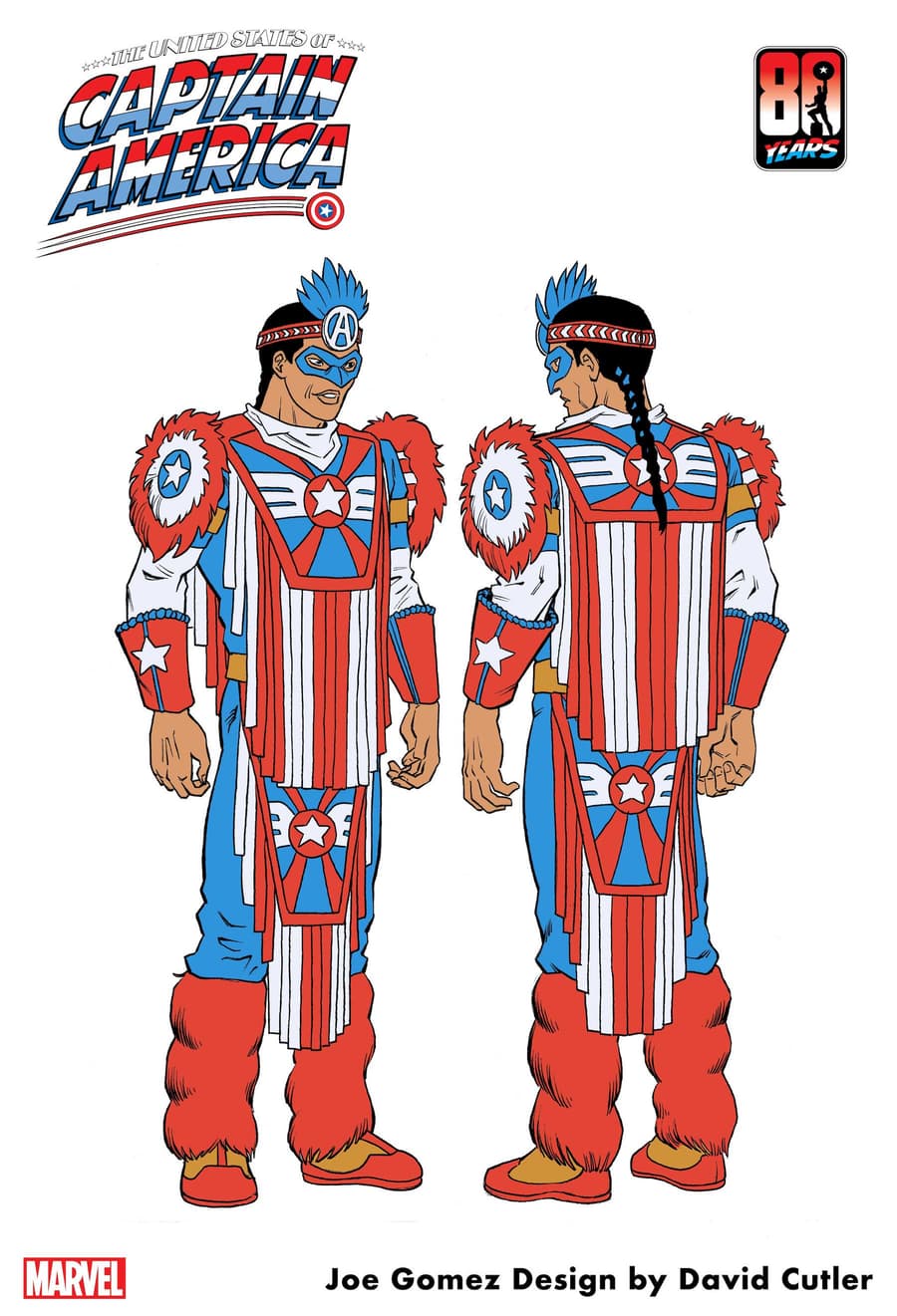 The saga of THE UNITED STATES OF CAPTAIN AMERICA begins when Captain America's original shield is stolen. And when the mysterious shield thief targets a cultural landmark in Kansas, hoping to put a permanent stain on Captain America's image, Steve Rogers and Sam Wilson are hot on his trail when they meet the Kickapoo Tribe's own Captain America. But there's more to the thief's agenda than meets the eye and the three Caps may be headed straight into a trap!
Look out for Joe Gomez's action-packed debut this August and stay tuned for the final two new Cap reveals coming your way soon!
---
Follow us on Facebook, on Twitter @GetYourComicOn, or on Instagram at GetYourComicOn. If you have a story suggestion email feedback@getyourcomicon.co.uk.