Under the radar horror releases coming out this September
With mega-hit in the making IT: Chapter Two releasing this month, and Halloween just around the corner, horror releases are taking a bit of a break this month.
While Pennywise is taking up all the screens at the box office, there are, however, quite a few releases looking to occupy your small screen at home.
So here's some of the under the radar releases that we're excited about coming out this month!
---
Satanic Panic
With cults all the rage these days thanks to the likes of Midsommar and Ready or Not, Chelsea Stardust's Satanic Panic is here to bring a sense of fun to the proceedings.
Following a pizza delivery girl who is unknowingly targeted to be the virgin sacrifice to a bunch of bougie cultists, Satanic Panic looks to be one hell of a good time.
With rave reviews already online emphasizing its humor and camp value, we are very excited to say that the movie starring Rebecca Romijn will release to VOD on September 6.
---
Haunt
With a resurgence in horror-themed haunted house movies thanks to the likes of last years Hell Fest and Blood Fest, the Eli Roth produced Haunt looks to keep that theme going when it releases on September 13.
Following a group of friends who encounter an "extreme" haunted house that promises to feed on their darkest desires, the Bryan Woods and Scott Beck flick looks to bring the gore and the slasher fun to get you ready for the Halloween season.
While the reviews are currently a little on the mixed side, I'm always willing to give a new slasher a chance, and I'm a sucker for anything based around haunted houses.
---
Polaroid
With delays that are almost more infamous than New Mutants, it seems like Polaroid is FINALLY getting a North American release date this September 17th.
The movie that mixes Final Destination with The Ring has been intriguing audiences for a while now, and with it being the directorial debut of Lars Klefberg (of the better than expected Child's Play remake), it seems that Chucky himself may have helped get this one break itself out of purgatory.
After seeing the flick after it's European release a few months ago, I will say that while the movie doesn't quite live up to its intriguing premise, it does hold it's own for people who enjoy the more 'teen' side of horror.
---
Corporate Animals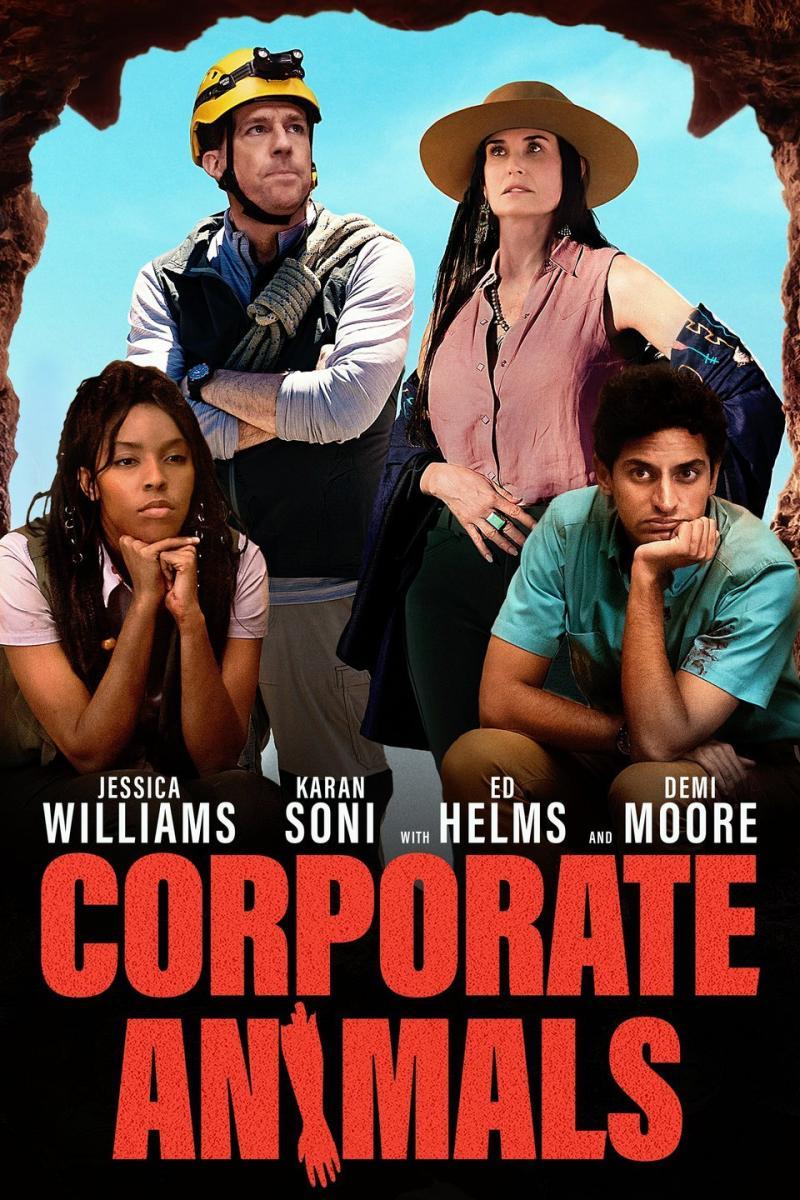 Finally, we have the horror-comedy Corporate Animals. A notorious genre mash-up to adapt successfully, the Ed Helms and Demi Moore starrer will release on September, 20 on VOD.
Following a corporate team-building exercise in the caves of New Mexico, the movie follows a bunch of office workers as they try to survive a cave-in, along with some blood-hungry local cannibals.
Looking a bit like the underrated and criminally underseen British horror film Severance from 2006, my interest is peaked on the concept alone despite some initially negative reviews.
What are you looking forward too in September?
Let us know in the comments below!